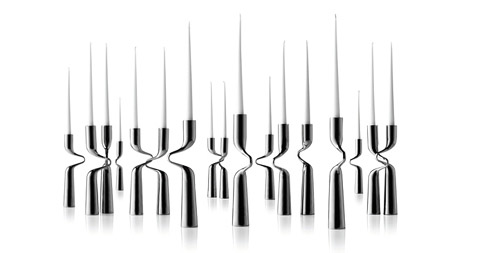 Designed by Mikaela Dörfel for Menu, this luxurious double candle holder is quite impressive! It's 2 feet (60 cm) tall and looks like a luxurious sculpture, inspired by dance and movement.
Featuring an elegant mirror finished stainless steel, this decorative candle holder is perfect for both formal or relaxed entertaining. It's designed for large candles with a diameter of 7 cm, and would look amazing in a high-ceiling room, creating a magical atmosphere in an oasis of light.
The harmonious straight, robust bodies and the curved slim arms appear both masculine and feminine at the same time. When you place the candleholders closely together, they seem to unite as a couple in a romantic dancing embrace, making it an ideal wedding or anniversary gift.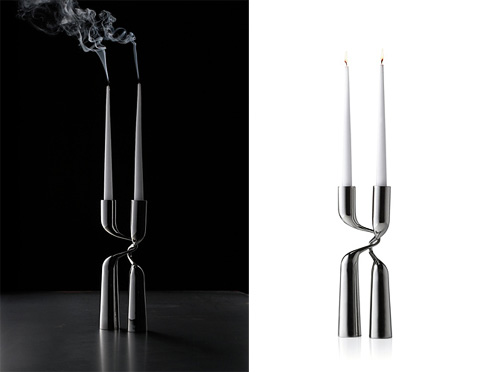 Buy This Item