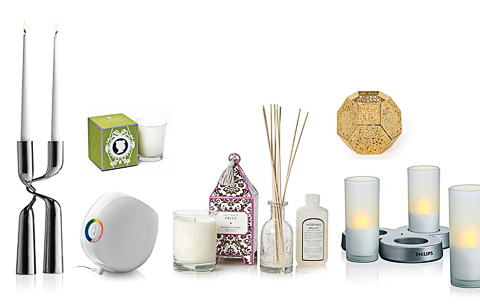 ---
The upcoming holidays are the perfect time to inspire relaxation and festivity. And what better way to set the mood than with flickering candles and glowing lights. Here are our favorite top 10 stylishly elegant mood setters for the holidays.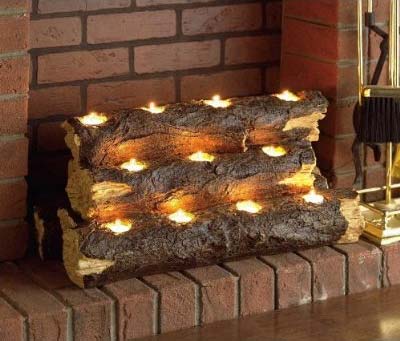 "Create the rustic charm of a cozy, flickering fire with the Polyresin Fireplace Log Light. And the best thing is there are no logs to store and no ashes to clean."
---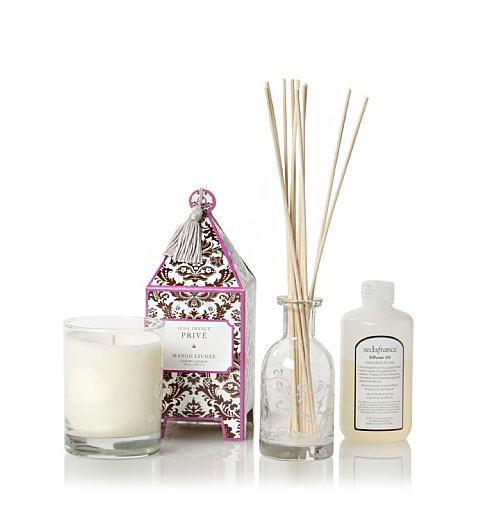 "The richly-scented candles and diffusers, combined with gorgeous signature packaging of Seda France Home Fragrances will make any space attractive and inviting. They don't call it 'The gift that needs no wrapping' for nothing."
---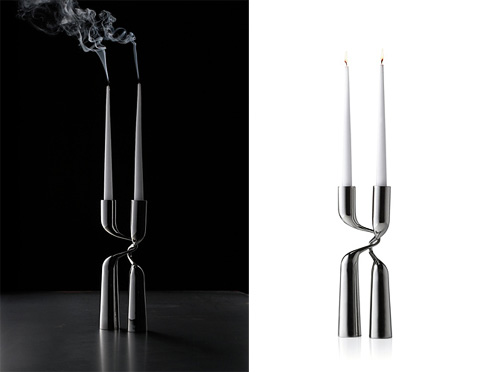 "The luxurious XL Double Candleholder is quite impressive! It's 2 feet tall and looks like a luxurious sculpture, inspired by dance and movement. What a wonderful way to create a magical atmosphere in an oasis of light."
---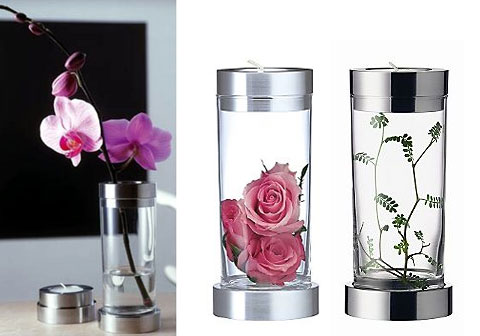 "So much more than just decorative votive holders, the Galerie Candleholders can change according to their content and by that change the ambiance in the room. So be creative with your decor and set the perfect mood for family and friends."
---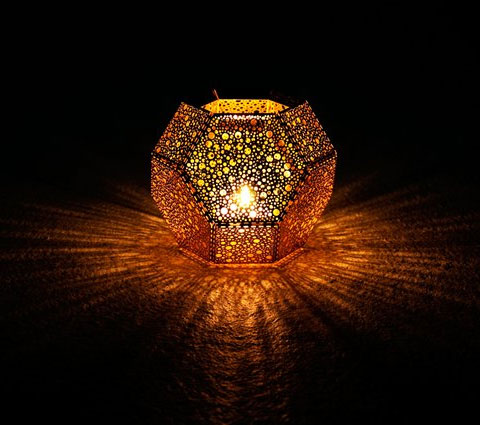 "Create an amazing play of light that will enchant you and your surroundings with the astonishing Etch Candle Holder by Tom Dixon."
---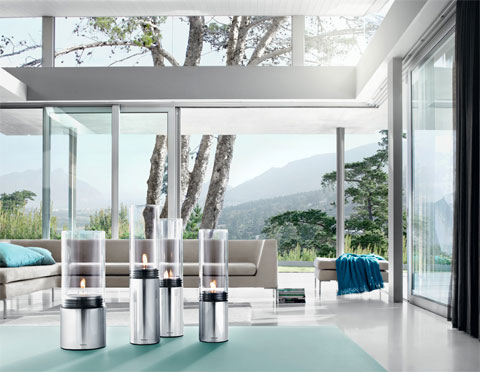 "The fine clean lines and shimmering light of the Faro Tealight Holder Set will give a touch of elegance and spread a soft glow all around."
---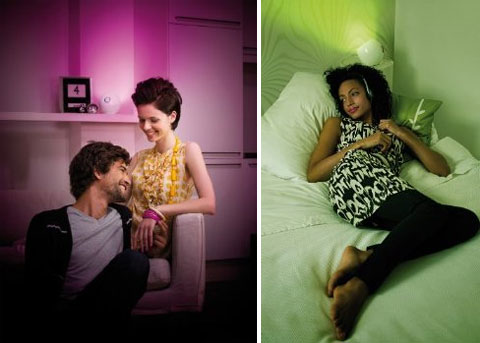 "Wash the room with your favorite color to create a unique lighting experience and change of ambiance with the amazing Philips LivingColors Mini Lamp."
---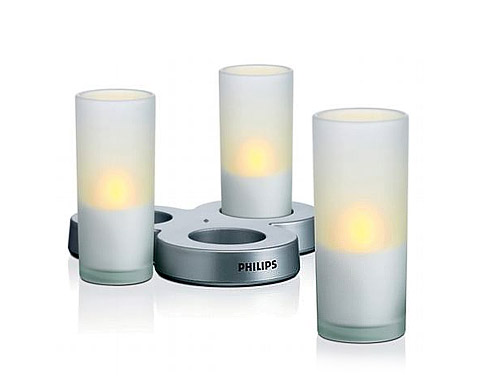 "Create the warm glow of a flickering candle, without the hazards of open flames and hot wax with the cool to the touch Imageo CandleLight."
---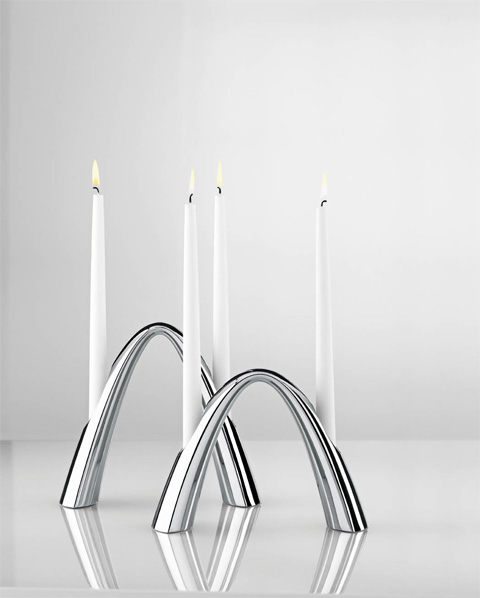 "As an elegant, stainless steel arch gives home to two candles, the Twilight Candleholder brings a modern touch to the dinner table or mantlepiece."
Check out more candle holders to set the perfect mood.