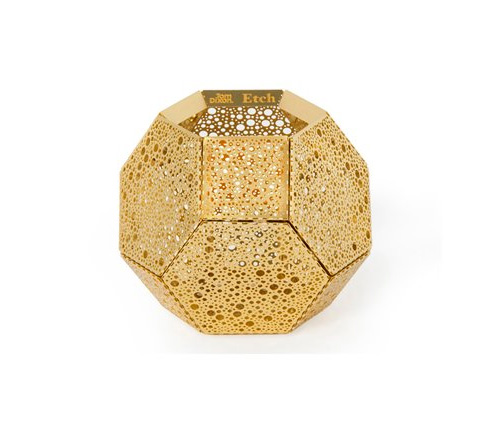 There is something hypnotic about candles. During the years people created different holders to enhance the beauty of candle light, then came Tom Dixon and created the astonishing Etch Candle Holder – after you see the light effect from one of those you will fill your house with thousand of candles.
Inspired by the logic of mathematics and the geometry of Geodesic structures, the design of the Etch is very sophisticated and you need to look at it several times to really absorb the beauty it holds. It features squares and hexagonal panels made from sheets of brass (.016" thick) that were acid-etched to create a beautifully-detailed patterns.
This candle holder is suitable for tea light candles and when you place one inside you will get an amazing play of light that will enchant you and your surroundings. You can place this marvelous piece of art at your dinner table, spread a couple in your living room or even in your garden.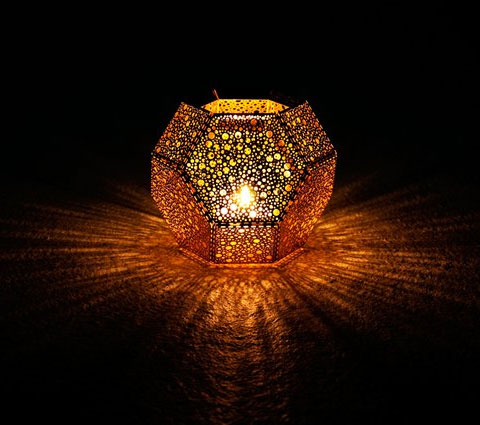 Buy This Item