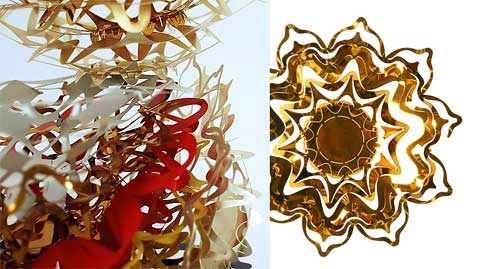 From all aspects of design, I believe light is one of the most important ones. Light can create the exact ambiance you want, it can maximize a space, or minimize it as you please. Light can bring out a cheerful atmosphere or create a serious vibe. In many ways, light means life. When I saw Tord Boontje's Bright Times set, I thought to myself: This is probably one of the most unique, exquisite candle holder designs I've seen in quite some time.
Bright Times is a set of 4 pop-out votive candleholders that emerge from lively patterned metal disks with a pull of a finger. Once created, place a votive inside and watch how candle light is transformed into elaborate shadows. Fully expanded, it can also be used as storage container.
This is a lovely, cheerful design that uses light in a simple yet elegant way, creating a wonderful vibe and a special ambiance. What a great gift for someone who enjoys the magic of light – Something to remember that bright times are indeed the best of times. Approximate size: 6.75″ x 2.5″.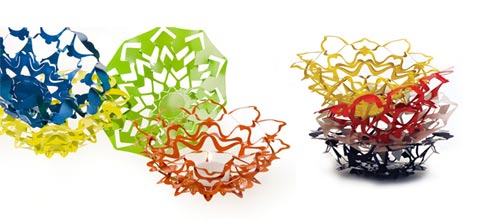 Buy This Item