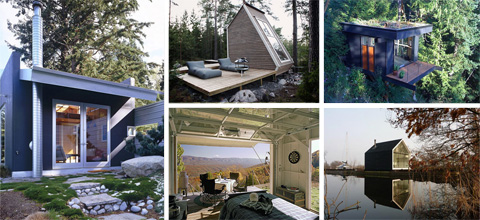 Whether on a lake or in the woods, a tiny cabin can be all you need to get away from it all, and with the right planning it can also accommodate more than two people. Check out some of our favorite cabins – some as small as 96 sq. ft.!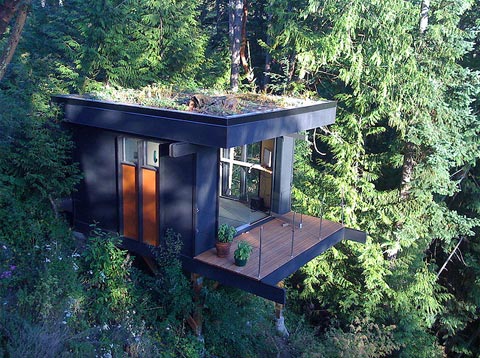 An uncluttered work space, meditation room and a guest house make up a floating steel cabin in the forest of Chuckanut Bay, Washington.
Photography: Peter Daniel Frazier.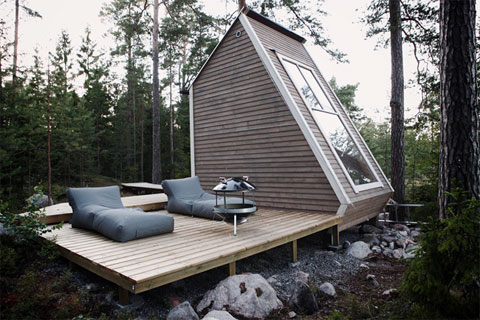 A huge window and a wide decked terrace complete this charming 96 sq. ft. wood cabin overlooking one of Finland's many lakes.
Photography: Robin Falck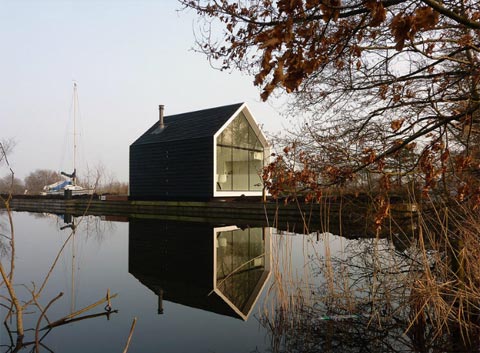 Fashionable living close to nature is what this 226 sq. ft. lake cabin in Breukelen, the Netherlands, is all about.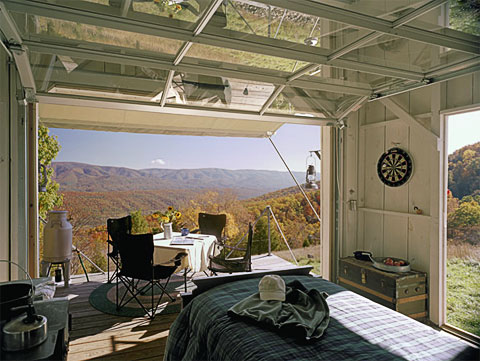 At Hinkle Farm in Fork Mountain, West Virginia, romanticism of simple rural life is felt throughout this small rustic retreat in the countryside.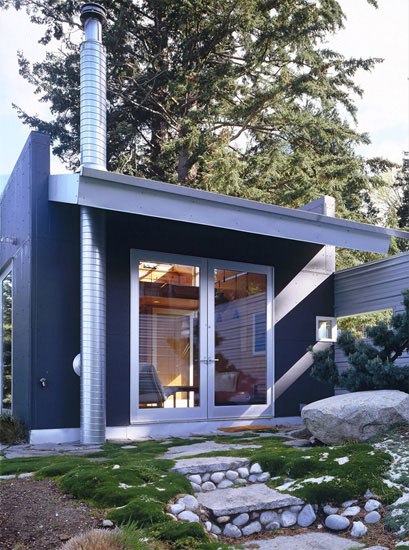 A geometrically modern cabin, only 352 sq. ft. small with large glazed openings, sits on a narrow wooded lot overlooking Puget Sound.
Photography: Steve Keating
For more inspiration see our favorite selection of the best selling cabin design books, full of great ideas and gorgeous photographs of both luxury and rustic cabin design.