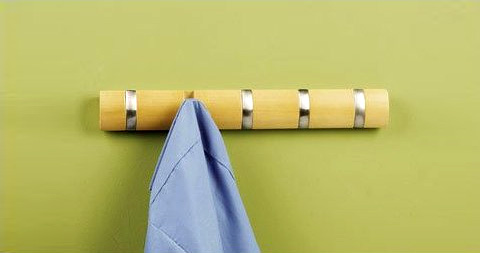 Not all coat racks have to be round, you know. The Flip Hook Rack is a modern coat hanger with a minimalist flare. It features five metal hooks that simply fold down for use and slide neatly back into the rack for an allover sleek look, When not in use.
Great-looking, functional, and a stylish alternative to a bulky floor-standing coat rack.
Size: 1″H x 20″W x 2 3/4″D.