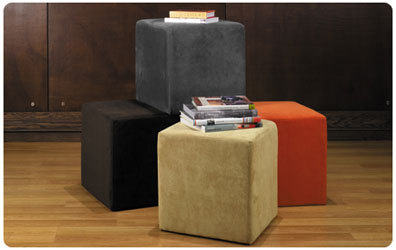 If you're a small house owner or maybe looking to find a storage or entertaining solution for small spaces, then the Detour Storage Cube by Avenue Six is a great idea.
The Storage Cube is one of those multi-functional pieces of furniture we should all keep available in our homes – it's versatile, very attractive and highly functional, especially for small houses – I simply love it!
It offers a fully finished, spacious inner storage area. It can be used for storing magazines, your children's toys, almost anything you can think of that's just lying around your living room.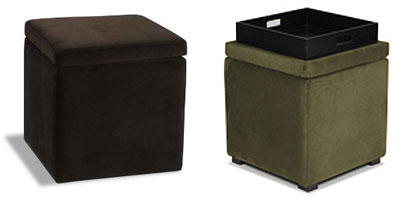 The Storage Cube can also be used as a comfortable footrest or simply an extra seating for guests. It comes with a reversible padded top with ebony finished all wood serving tray – just flip it over and it's the perfect cocktail table for your next party.
Here's another trendy interior design tip for you: place two of these Storage Cubes in your living room space and voila! you have a modern room divider in addition for the extra storage space… Perfect!
Available in Chocolate. Dimensions: 17″ x 17″ x 18″ H.
Buy This Item