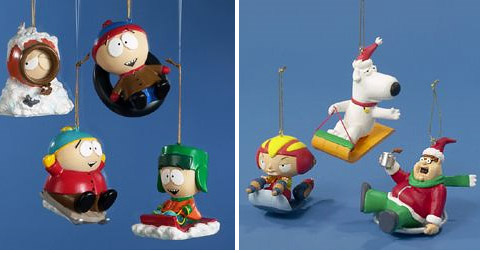 Would you like to celebrate this year's Christmas with your favorite TV characters? Decorate your Christmas tree with South Park and Family guy miniature tree ornaments – They are sooo cool! Now, I am always on the lookout for fresh Christmas decor, so when I found these cool Christmas tree ornaments, I told myself: these will be awesome for this year's Christmas tree!
Christmas is a time for celebration and laughter; it's time to lighten up your Christmas tree with fun stuff and show your friends and family your sense of humor.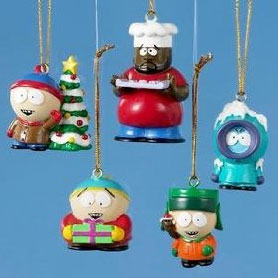 Check out this cool set of five miniature tree ornaments from South Park hit TV show; it includes five different plastic South Park figurines: Frozen Kenny, Cartman holding a present, Kyle with Mr. Hankie, Stan by a Christmas Tree, and Chef holding cookies – each stands about 2″ tall …aren't they awesome?
Order South Park Christmas tree ornaments
Wait! There's more…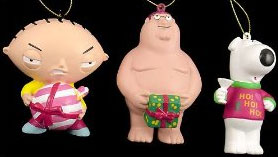 If you're a Family Guy fan, you can celebrate your Christmas with a set of 3 Family Guy Christmas ornaments: Stewie, Brian the Dog and Peter Griffin. They come ready-to-hang on a gold cord, so all you need to do is hang 'um high ..now, how cool is that?
Order Family Guy Christmas tree ornaments