Let me tell you about a small, family-owned design company based in Northern Finland by the name of Lovi Oy – don't you just love the name?
Lovi produces adorable, do-it-yourself wooden figures that will add a whimsical touch to your home and office space. Designed and patented by Anne Paso, the entire collection is ecologically-responsible – 100% made from certified Finnish forests, which are re-planted after felling. Lovi actually donates part of their income to re-planting trees around the world, so by buying a small Lovi tree or Xmas tree, you effectively plant one tree.
Apart from being absolutely charming all year round, this wonderful collection also serves as an alternative to traditional holiday trees and ornaments. Each item arrives flat packed, sometimes as small as an envelope size.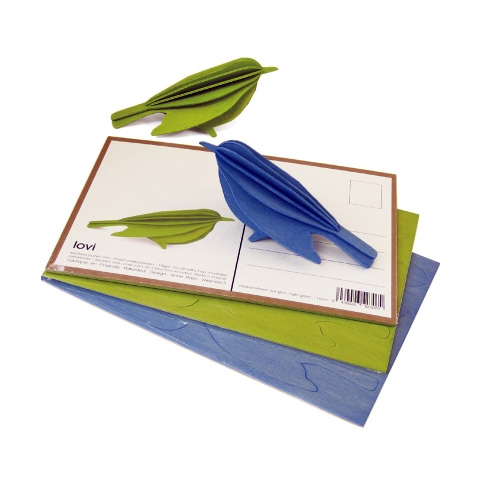 The idea behind the design allows the user to assemble each figure (no tools required) by connecting individual wood strips to form a 360 degree ornament. How wonderful it is to see these small animals and delicate birds take shape and come alive.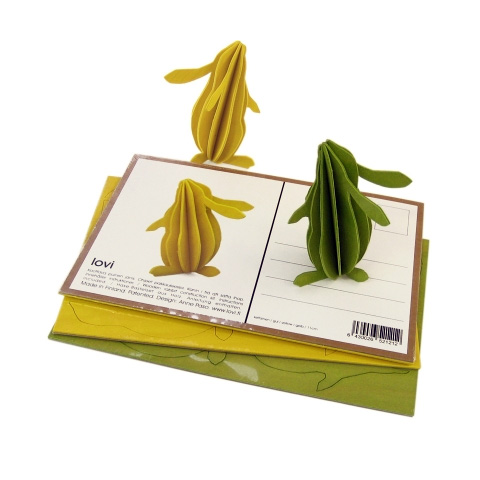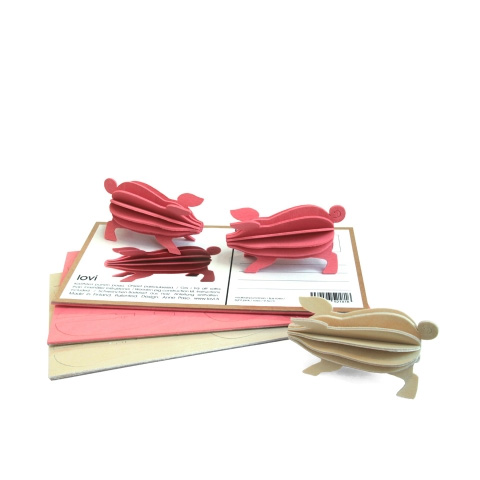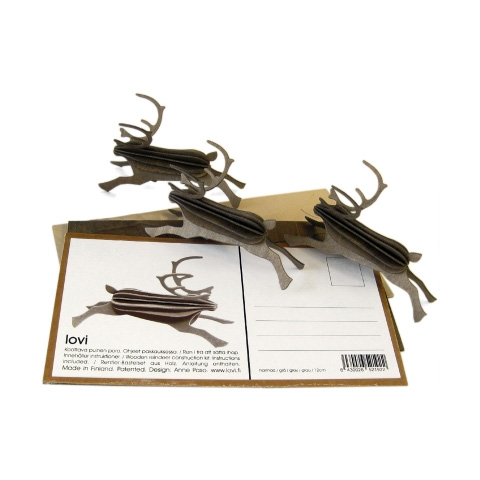 Anne Paso describes how Lovi came to be:
"I started to design a wooden bauble for Xmas trees as an alternative to plastic ones in 2001. The very first version was a stick with veneer pieces glued to it. I quickly realized that it should be like a 3D puzzle, so that the end user is the one who has the satisfaction of putting it together. Flat-packed products are also easy to store and deliver. A new type of joint made the idea realizable as the pieces slot easily together. The package was then given a postcard-like label, and the product was ready to be sent. The very first samples were sent as Xmas gifts all around the world in 2003. Inspired by the encouraging start I am continuing the design process that has created the wondrous wooden fantasy world of Lovi."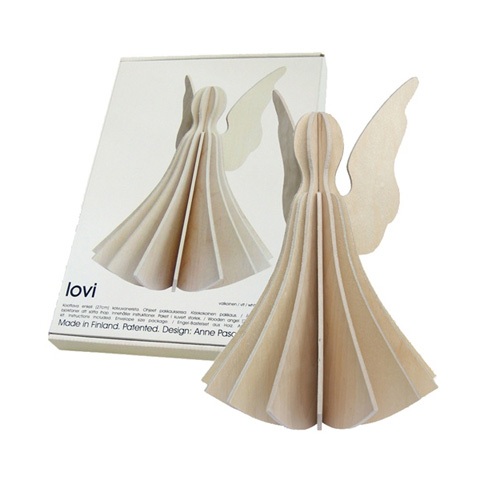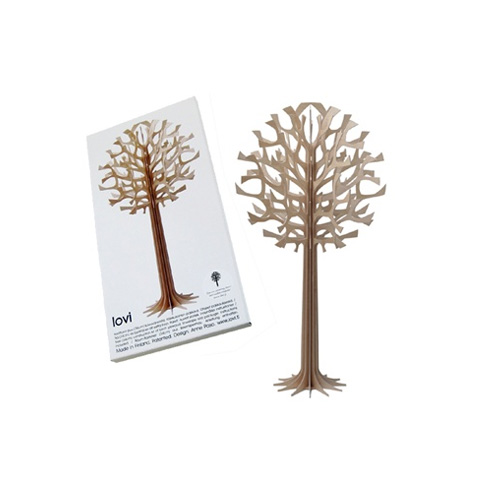 Available at Lovi Oy in various sizes and colors.
Painted pieces are hand-colored with non-toxic water based paint.