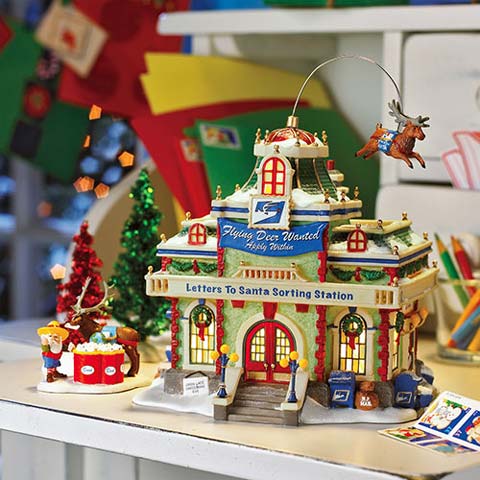 Ooooo, it's almost here, that time of the year, Christmas! I love it. I love the snow, the festivity, spending time with family and friends – I love it all. And what better way to get into the Christmas spirit than by starting to decorate your home? Check out Department 56 – It has everything you need and then some. Their Christmas decorations are so charming I simply cannot decide which one I like best.
You see, it's not just about the 'usual' decorations, it's about those unique items that add a special atmosphere to your home. Whether it's the Buckingham's Christmas Candles with their slender form that mimics the effect of actual trees, or maybe it's the Letters to Santa Sorting Station for the little ones to send out their yearly wishes or even for you to help sort out all the Christmas cards – its unique design will have a magical effect on you, and will get you right into the holiday spirit.
It could be Mrs. Claus' Northwood Nursery that will do the trick for you – a nursery positioned on the wreath of the holly – idyllic winter scene still compact enough to fit on a small table. Don't think the kitchen should be left out from the decorative party, as the Wheaton Christmas Bakery would look perfect on your kitchen counter.
The tree area needs a lot of attention, for that Department 56 has the perfect thing – The Santa Claus House – next to the twinkling lights, sparkling ornaments and jolly packages, it seems right at home.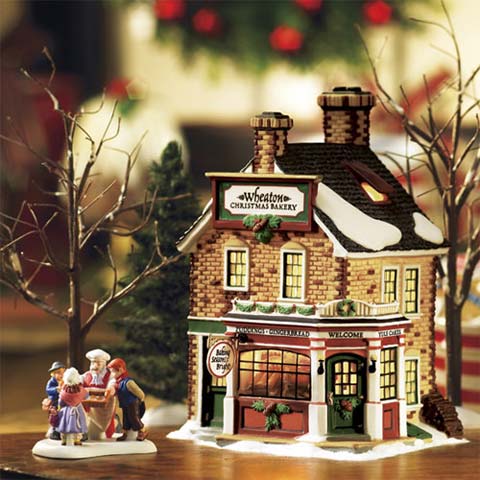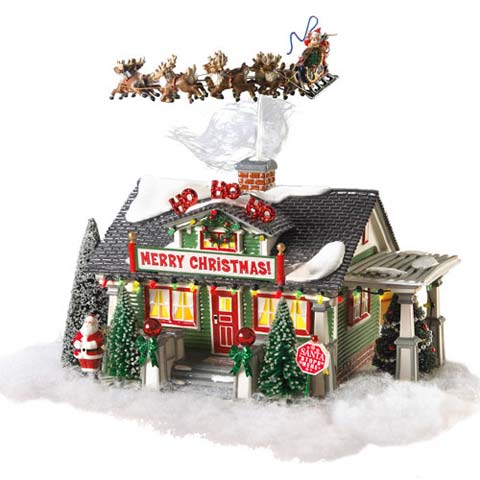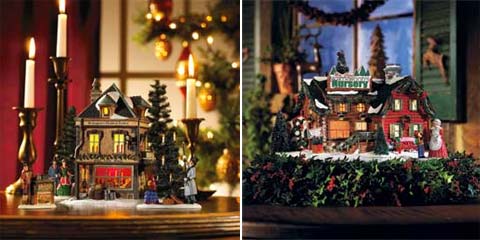 Buy This Item