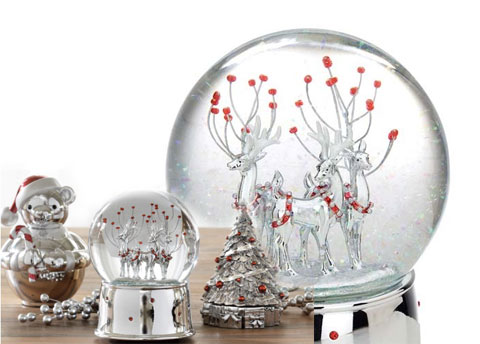 Children are lucky. They have so much more imagination than we do. They are inspired by little things, the kind we see as unimportant. That's exactly why only people who are imaginative and inspired will understand the greatness of Reed & Barton's snow globes and musicals.
Check it out – these globes feature different theme in each one of them. You can be assured the whichever child receives it will be inspired by the special ambiance of these uniquely designed globes.
Each globe is supported by a gleaming tarnish-resistant silver plate base. Not only that, you can use it as a music box as it revolves to the music that is being featured. You can be certain that the child will see a whole new world within this magical globe, and let his imagination and inspiration go wild.
This is indeed a wonderful collection! My favorites are the SeaTails SeaGlobe where a colorful little seahorse, whale and fish frolic and dance to By the Sea;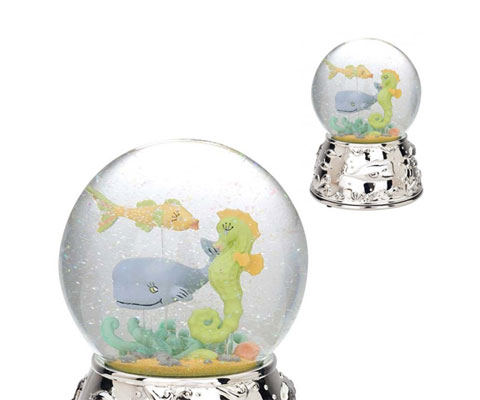 the Sweet Dreams WaterGlobe featuring a sleeping baby resting on the moon while Twinkle, Twinkle Little Star plays in the background;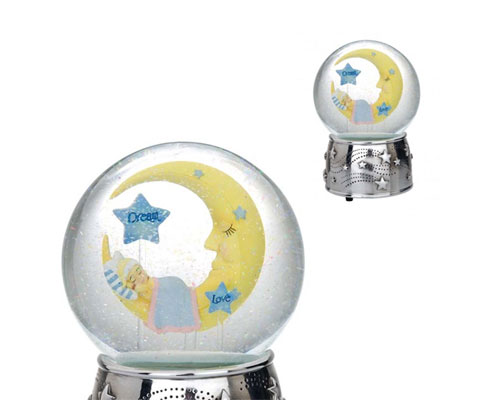 and the Something Duckie RainGlobe depicting a group of little duckies circling around beneath glittering raindrops to the classic You are My Sunshine.
Buy This Item