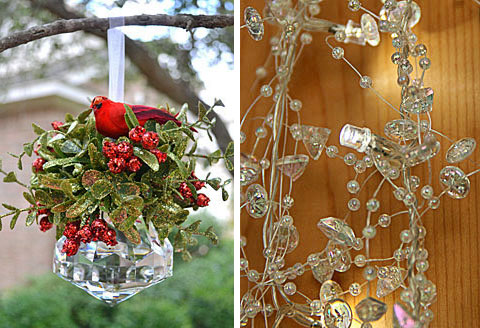 If you're like me, you prefer to beat the crowd and do your holiday decor shopping a bit early. First, I like shopping for the holidays, and second, it takes a bit of time and determination to find that special something that just oozes of quality and finesse.
So this is where I continue with my search for the most beautiful holiday decorations out there… and nothing brings a touch of festivity than a timeless collection of shiny sparkly things, like the one I'd like to show you today. Check it out…
Here's a wonderful item that any event planner or hostess can't do without! How lovely would it be to decorate your dining table with this multi-shaped irridesent crystal bead garland. It's 5 feet in length, and includes 20 white LED's that add light and glitz to any corner of the room.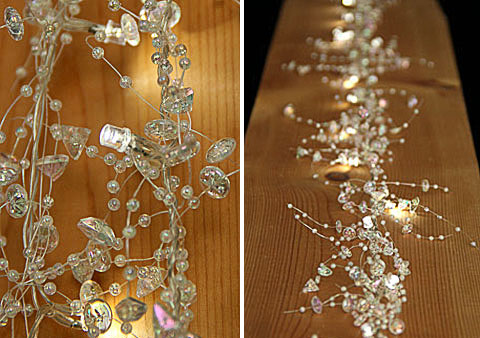 The legend holds that kissing under the Mistletoe is an old European tradition. It is believed that all good things will be granted to those who kiss beneath it. This glittery-dusted Mistletoe will be perfect on display throughout the Holidays. It's called the Kissing Krystal Cardinal , featuring red berries and an adorable Cardinal figure atop a faceted acrylic crystal ornament shaped as an upside down diamond. Measures 8″ high and 4.5″ in diameter.