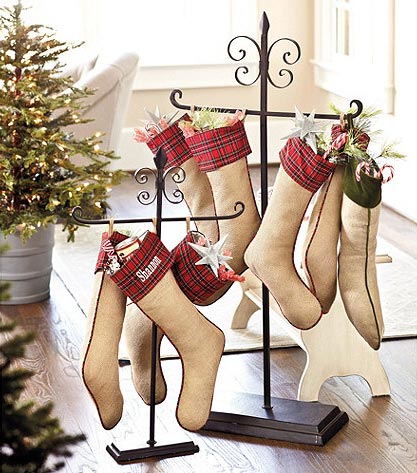 There's nothing like a flickering fireplace to set the mood on Christmas eve. However, not all of us are lucky enough to have one or even a mantle to hang our family's stockings from. In that case, we usually find ourselves looking for new and creative places to hang our Christmas stockings… and let me tell you, this is no easy task!
This year we have a wonderful solution, that will not only take care of this problem but also decorate your room and serve as a handy item for the rest of the year.
This stylish alternative is made from cast iron, featuring a classic design that will fit into any room in the house. It's available in two versions: floor and/or tabletop, with a heavy and solid base to carry all your filled-with-goodies stockings. But do not worry, a protective felt bottom will keep your floors/tables scratch-free.
And here's a tip: after the holidays, you can use it for hanging towels beside the tub, keeping it handy while adding that luxurious look & feel to your bathroom. How great is that?!
Large: 49 1/4″H X 24″W X 9 1/2″D.
Medium: 35″H X 20 1/4″W X 4 1/4″D.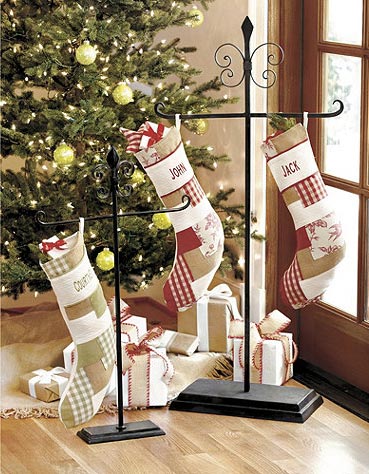 Buy This Item