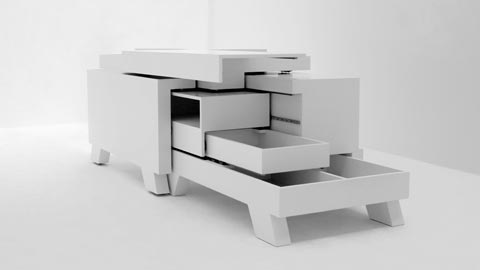 I love the concept of the Transformer Shelf by German designer, Martin Sammer. Perfect for small spaces and compact homes, this playful storage unit is designed to constantly rearrange the different units towards each other, while creating different shapes.
Slide-in and out the different compartments and play with countless options for storage and display – It all depends on the space constraints of your room.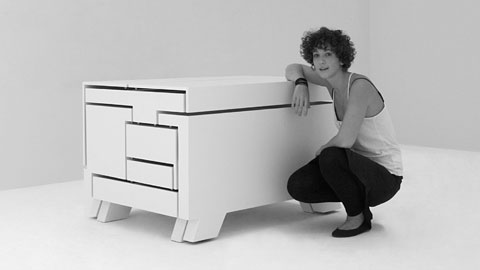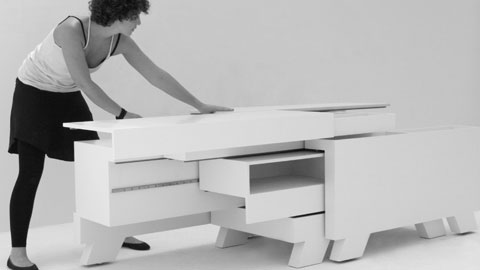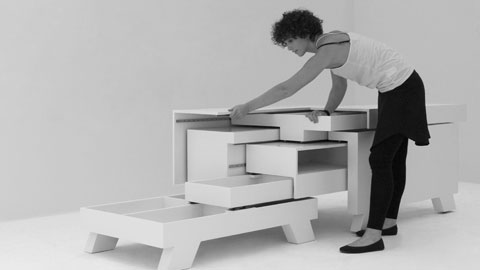 Like the Autobots and Decepticons robots who could transform themselves into everyday machinery, so can the Transformer Shelf disguise what it really is: a simple table or a unique storage space for hidden treasures …intentional or simply a coincidence?