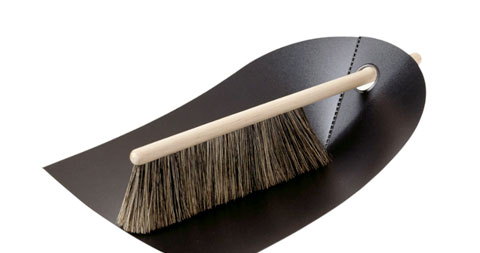 Tidying up has never looked so beautiful! I simply love this stylish dustpan and broom set from Normann Copenhagen and I'm sure it will be the perfect gift for those who like to clean with precision and style, keeping everything nice and neat.
The design of Ole Jensen was inspired by the time he was holding a folded newspaper in one hand and sweeping his workshop's dusty floor into the newspaper with the other one – That simple and straightforward movement ignited the basic idea for this beautiful dustpan.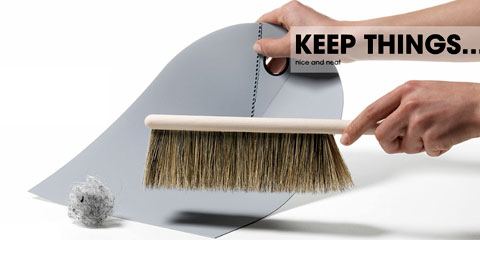 The beech brush features natural bristles, which are wrapped around a wire that is glued to an inset in the handle. The dustpan is constructed from a single sheet of polypropylene, which has been slit and resealed at an angle, completed with a small resting hole to perfectly set the brush in the pan or hang both pieces on the wall as a unit – Simple yet sturdy, elegant yet efficient. Available in Black and Dark Gray.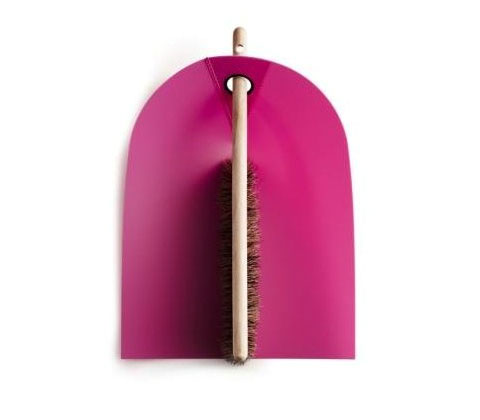 Buy This Item