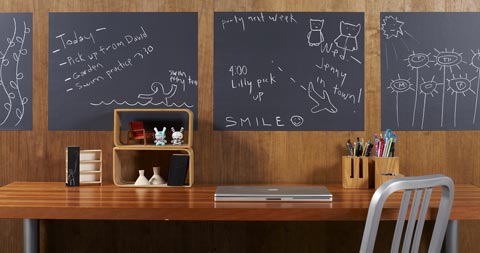 Write a note, make a list or just unleash your creativity with these whimsical, chalkboard stickers. Decorate your kids room walls with trees, animals or flowers or choose a clear, contemporary design of square and circle decals for your home office or kitchen. Go ahead, express yourself.
Both decorative and practical, with these super cool stickers the writing is literally on the wall. Either spread it onto a large wall or kitchen fridge or simply stick a few above your desk – Take up as much or as little space as you want.
The ChalkBoard sticks very well and yet is very easily removed, while the chalk is very clear and legible, easy to write and easy to see. Oh, and not to worry should you find any transport or packaging creases, they will completely disappear as you adhere these decorative stickers to the wall.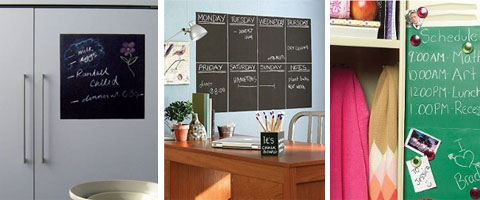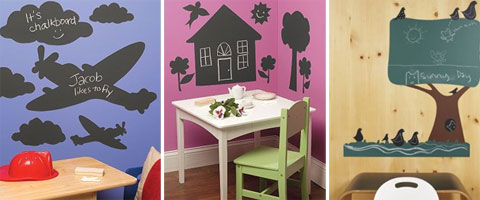 Buy This Item