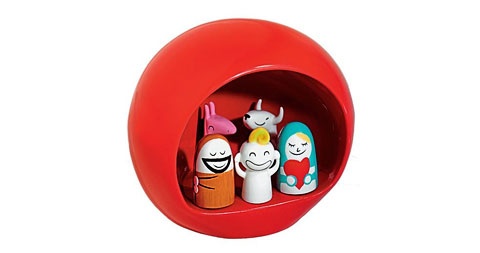 Designed by Massimo Giacon for Alessi, Crib (or Presepe in Italian) is a charmingly modern representation of the traditional Christmas nativity scene.
Crafted from white porcelain, this playful decorative set presents a round cave and our favorite five figurines – baby Jesus, Mary and Joseph, an ox and a donkey – all hand decorated with bright cold glossy colors.
Approximate size: 6.25″ x 5.25″ x 5.25″.
Buy This Item