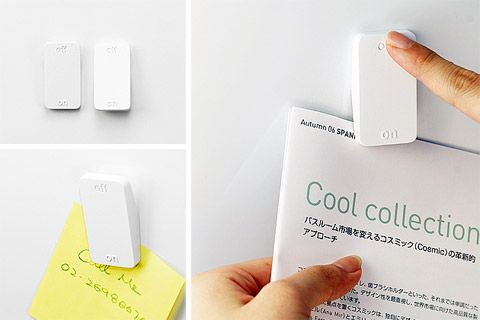 These super magnets are both cute and handy for organizing notes, postcards and memos. To operate, simply turn them on or off, just like you would turn a switch. It's a nice concept and fun to play with, however their true value resides not only in the design but in their versatility.
To stick a bunch of memos on the fridge simply turn the magnet "on" – one press on the elevated end and the bottom part lifts up, allowing you to take out any slip of paper you might need – release and the magnet drops back down to hold everything in place again.
And that's not all. Pair two of these magnets together and you've got yourself a small clip to hold a card or memo on your office desk.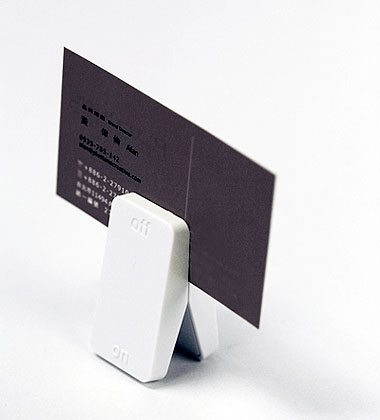 You can also use it as a photo holder. Neat, isn't it?
Each package contains a set of 4 magnets. Approx. size: 2.0″W x 1.0″L x 0.4″H.