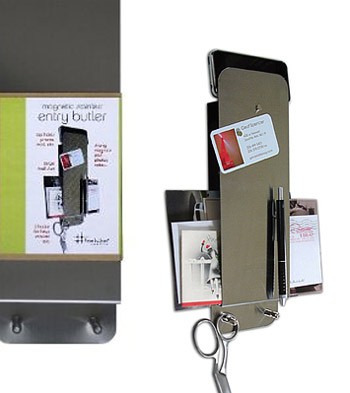 Featuring several compartments to hold your cellphone and mail, and two metal hooks to hang your keys, scarves and bags, the Entry Butler, from Three by Three Seattle, will help you organize all your personal bits and pieces. Throw in a few of their super-strong, super-tiny mighty magnets to pin down your notes, favorite cards and photos to the surface; mount this compact organizer on your entrance wall and you're good to go.
With a quarter of an inch diameter, each Neodymium magnet is 10 times stronger than the strongest ceramic magnets, and can hold 10 sheets of 8.5″ x 11″ paper! Try not to loose them cause they are very small and if by any chance you let two of them come together, all i can say is good luck trying to tear them apart.

Entry Butler is available in stainless steel, magnetic and bamboo with a dry erase surface to jot down a quick message. Pen, 3 magnets & wall mounting hardware included. Approx. size: 12½" x 4" x 1".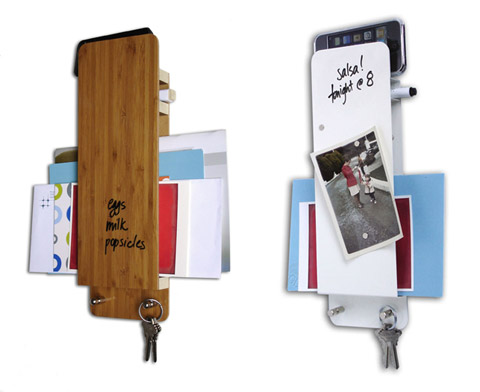 Buy This Item