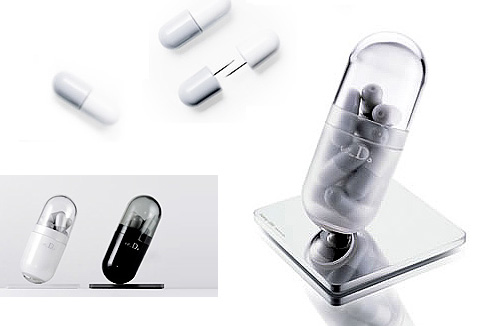 How many of you prick your fingers while carelessly dealing with pins? I know i do. I keep a pile of thumbtacks scattered around in a closed box and every time… Ooouch! It's as if they're waiting for you to reach in and when they feel fumbling fingers, like small piranhas they attack. Now i know why they're called drawing-pins, for drawing blood of course. *wink*
When i discovered these stylish thumbtacks, i thought to myself: the small capsule design is great and i like the concept of healing when it comes to piranha pins… uh, drawing-pins.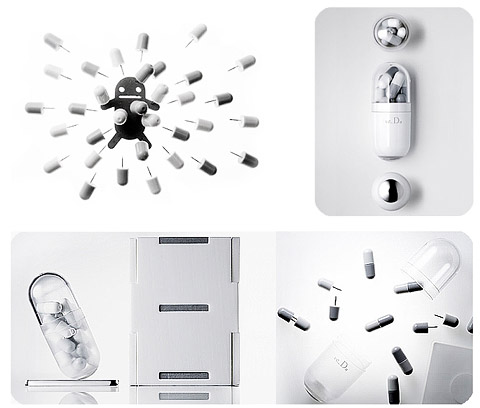 The pin case storing the Cachet Tacks is also shaped like a capsule, magically keeping its balance against an iron base. Available in White, Black and Transparent. Package size: 10cm x 10cm x13cm.
Buy This Item