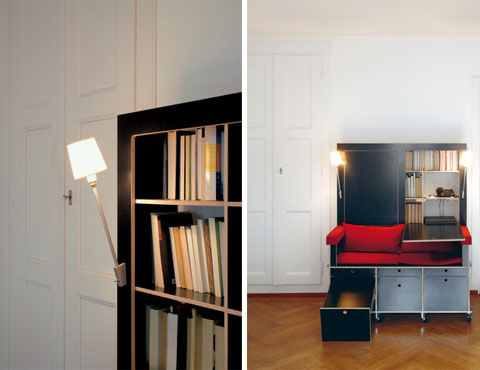 The other day I was telling you about Liesmichl Kant – two great pieces of furniture for storing books. However, if you're looking for more storage space, check out Lese+Lebe – a 3 in 1 book shelf. This stylish solution is a portable compartment that invites you to sit down, relax and have a cup of tea while browsing your favorite book.
This piece of furniture is perfect for dividing a room; on one side there's a large bookcase for storing books and magazines;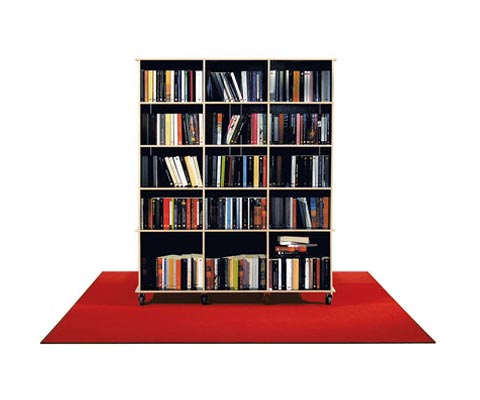 on the other side there's a two-seater for taking a break and relax, with reading light fixtures on each side; on the left or right side of the backrest, a board can be folded down as a table, which makes it possible to access the shelf from both sides. You cal also use it to place a laptop in case you need to do some work, or maybe look for some more books about storage solutions on Amazon, lol…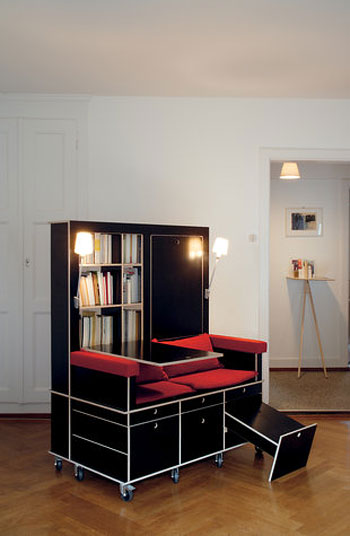 Oh, and if this is not enough, hidden under the seat are extendable footrests and drawers with lots of space for storage.