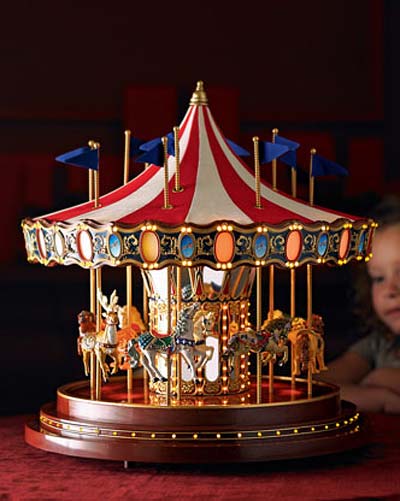 Make this decorative piece a centerpiece to behold and enjoyed by children and adults alike. Created as a special, limited-edition item, celebrating Gold Label's 75th year in business, this collectible carousel music box plays 20 Christmas carols as well as 20 year-round classics while it slowly revolves full circle. It's beautifully crafted and exceptionally detailed with hand-painted animals to capture even the tiniest detail, lavish gold work, 100 LED lights with lightshow effects, and waving flags.
This heirloom-quality piece features a large red- and white-striped canopy embellished with mirrors, gold accents, and festively waving blue flags. Below, an equally ornate center column makes a handsome backdrop to the hand-painted animals as they make their rounds on golden posts, while a stepped wooden base provides a luxurious finish.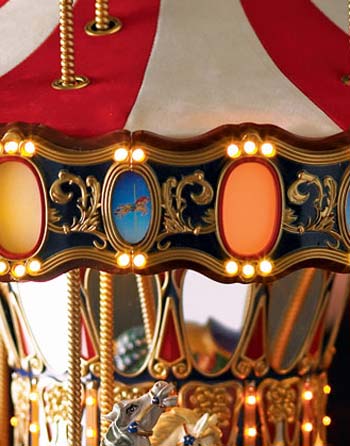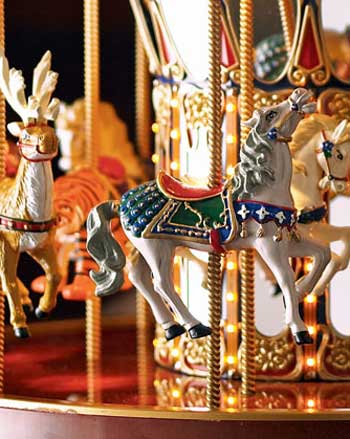 This is the ultimate collector's piece – a gift for the holidays that's sure to capture imaginations for many years to come. Measures: 12.75″Dia. x 15.5″T x 16"W; UL listed; A/C adapter included.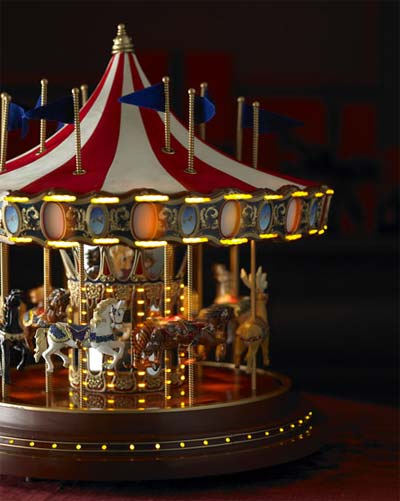 Buy This Item