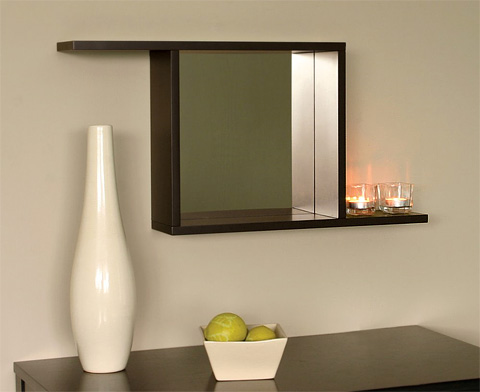 This stylish item features a contemporary design with a touch of sophistication, elegance and class. It's a wooden wall shelf with a minimalist, geometric design and a 12" x 12" mirror. Apart from its lovely design, available in Java or Black, it's also quite functional, as it can be used to display small books, candles, a flower vase, and other decorative items.
My friend was looking to refurbish an extra room in the house. With not too much work the result was very nice. Still, she was unsatisfied and kept on saying there was something missing. My suggestions to decorate it with art or extra lighting were declined one by one.
As we tried to figure out what was missing, we decided to define the qualities of the missing piece. It should be minimal – not to take up too much space but rather add-in an extra decorative value; Well, they say visualization is very important to bring into your life the things you want most; in this case it worked perfectly, as my friend finally found exactly what she was looking for – The Quaid Wall Shelf with Mirror. It's true she didn't ask for a mirror, but heck, life can throw you an extra bonus, can't it?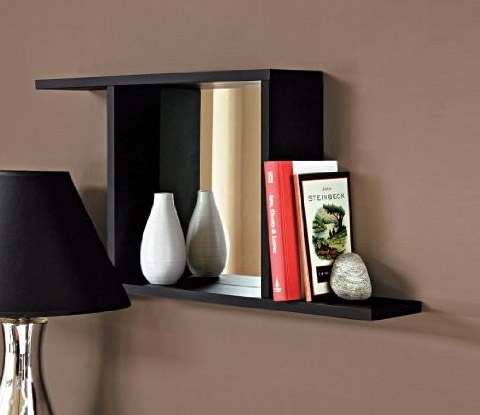 This was the missing piece indeed, with its minimal contemporary design, only 27″(W) x 4.5″(D) x 13″(H), adding extra presence to the room without drawing too much attention. And the mirror – you don't know how much you need it until you have it… pause to reflect.
Buy This Item