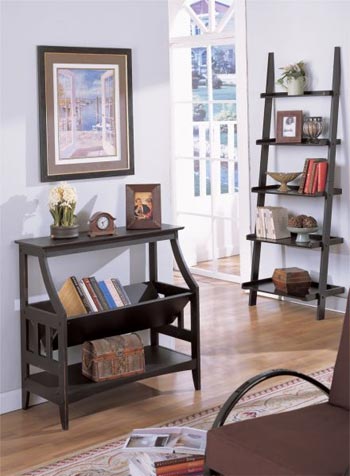 We've all been in this familiar scenario – magazines pile up, we're trying to place them in some sort of order, but end up with more mess to begin with. I guess we're not so different from one another, as we're all trying to rearrange and organize stuff in our lives in order to make them better – whether it's tough decisions or simple stuff like piles of magazines and books we swore we'll read as soon as we have some free time on our hands.
Check out this wooden magazine rack console table – In my opinion it's the perfect storage solution for rearranging your stuff in a decorative style.
This piece of furniture combines practicality with an elegant look. It features storage shelves to show off your favorite books, magazines or other collectibles, in a very stylish way. This designer piece will add extra charm to your home design not only due to its storage qualities, but also due to its sophisticated design and unique presence within the room.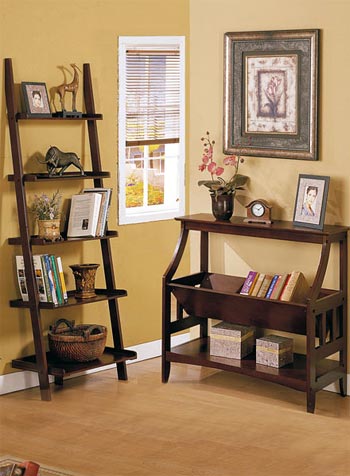 One of my friends has a funny saying – it's not about how much mess you create, it's about how you arrange it. Well, this item will definitely help you arrange your 'mess' and give it a better place. Available in Cherry brown or Cappuccino Finish; measures: 34″W x 15″D x 38″H.
Buy This Item