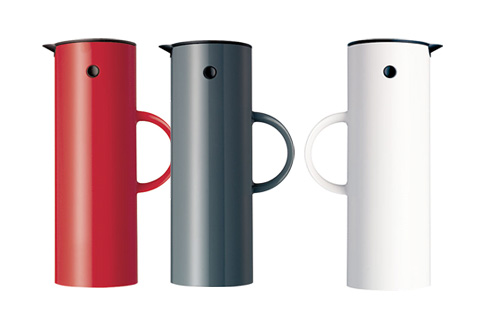 If you're looking for an elegant, classic and functional design of a vacuum jug, then you're looking for the Stelton. Featuring the unique rocker stopper, the stylish Stelton jug is a true classic that keeps your coffee hot for hours.
Its design was awarded the ID-prize by the Danish Society of Industrial Design in 1977, making it a consumers' favorite, especially among young singles and couples, tea lovers and coffee drinkers, as well as design fans who simply seek a unique gift with great functionality and reputation. Hot off the press, this jug comes in various colors holding 0.5 or 1 liter of liquid, whether cool or hot.
The classic maneuvering between functionality and design doesn't necessarily mean one has to come at the expense of the other. Here we have a great example for an elegant design featuring a much practical aspect. Our work days are usually long, and what can be better than a hot cup of coffee made exactly as we like it.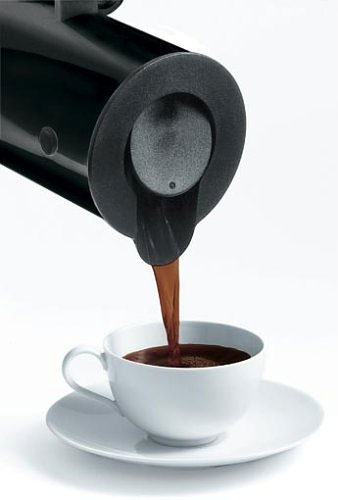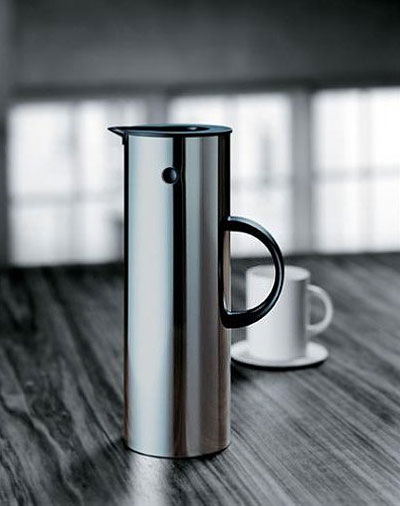 The Stelton Vacuum Jag features not only the practical rocker stopper and the ability to sustain its heat for hours, but also a sophisticated slender design resembling a tropical bird. This is also an excellent idea for a gift for both coffee lovers and design fans. Materials: ABS Plastic and glass filler.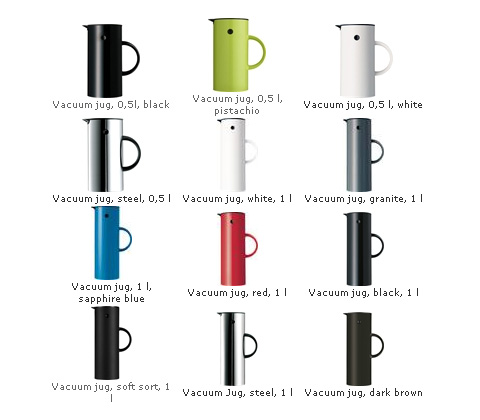 Buy This Item