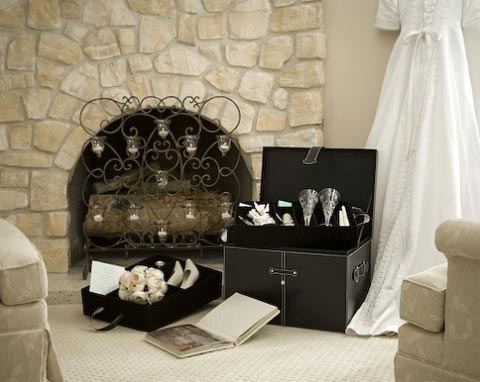 These beautiful keepsakes storage chests will keep your family's heirloom and keepsakes for generations to come. The chest interior and trays are lined in plush velveteen; three pull-out trays feature removable tray dividers allowing you to customize the compartment configuration for your own unique items.
Imagine the variety of treasured heirloom, from wedding to baby mementos, that you can store in these elegant chests – dried bouquet, boutonniere, gloves, garter, tiara and engagement ring box from your wedding day or maybe birth announcement, photos, a lock of hair or a delicate christening gown of your children when they were just infants – What a wonderful way to hold on to precious memories and keep what's really important close and guarded.
Our finest moments are truly precious. We want to re-live them time and again and cherish them as time passes by. It is in our nature and we better make the most of it. These elegant and luxurious storage chests would look wonderful in any setting, while serving as a sophisticated display of your treasured wedding and baby heirlooms – It's like an enormous jewelry box for special occasions and your finest lifetime memories.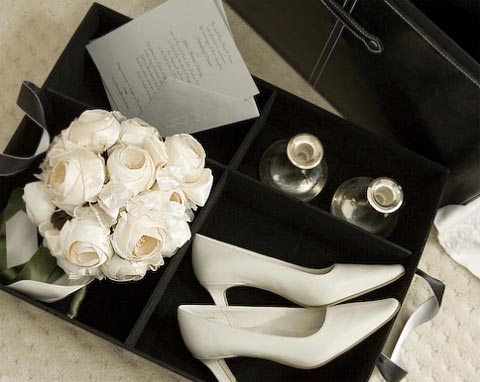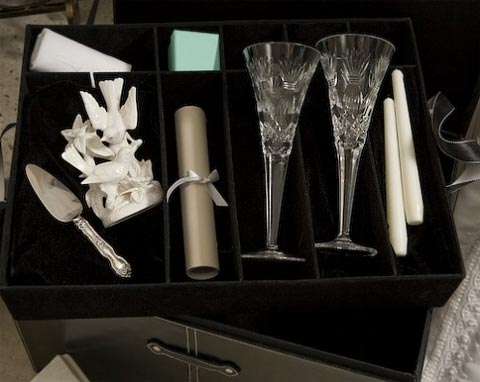 Each chest boasts a luxurious exterior with faux leather detailing and white stitched edging, giving it a modern, contemporary appeal. The outer box measures 20″L x 15″W x 13.5″H with two 3.5″ H trays and one 4.5″ H tray. This is an excellent gift idea for a wedding or a baby shower, letting your loved ones cherish their own memories and family heritage and keep them safe in an elegant sophisticated item.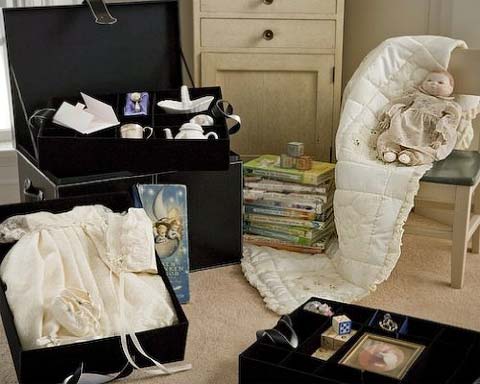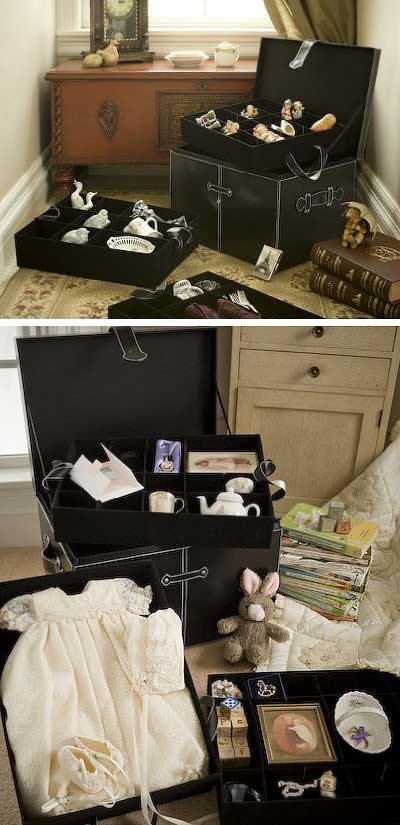 Buy This Item