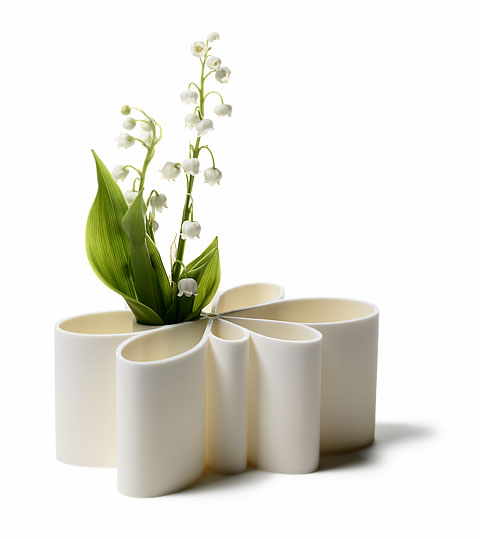 The Kontur Vase is a unique item, silicone made, which provides a new approach for combining a flower vase and a small storage container for holding various items such as pencils or cotton sticks. This stylish vase is a flexible item, not only because it's made out of silicone but also because it serves as an alternative to ceramics – giving the vase a soft touch while keeping its unique characteristics in place. It may be small (3"H x 4"W x 5.5"D) but it's useful as well as beautiful.
Do you know the feeling when you're looking for that unique item, something different that will inspire a room and catch everyone's attention? Well, someone smart once told me that 'God Is In The Details', meaning we don't have to change the entire room, or make any bold changes, in order to make it special and unique. Sometimes, a soft touch of a few unique items will do the trick and create the exact ambiance you're looking for.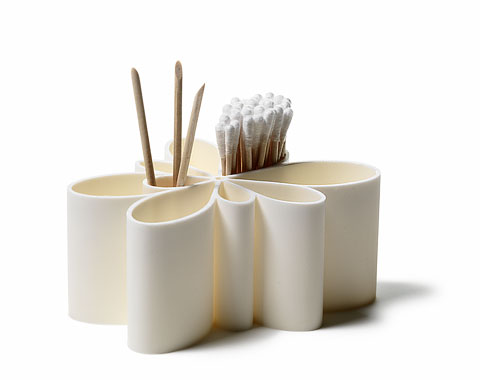 The Kontur Vase falls into that category perfectly! This vase has a unique shape, it wont break and it is the perfect solution for exhibiting short-cut, fresh flowers – overall this is an elegant decorative item that will add a contemporary touch to any room in the house. Remember, you don't need much, just a soft touch.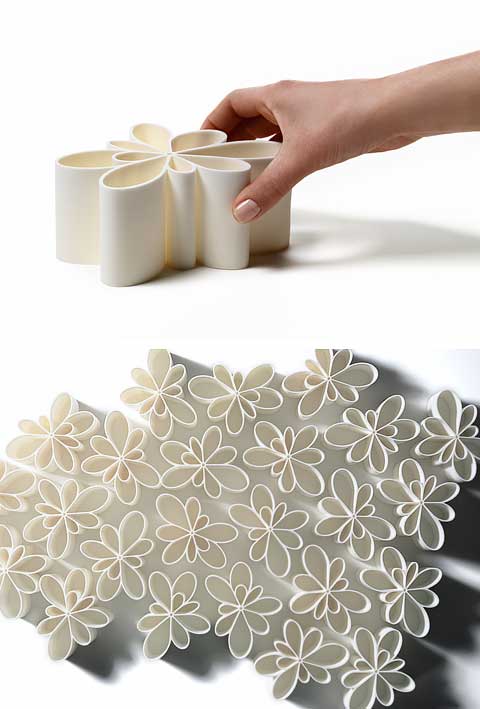 Buy This Item