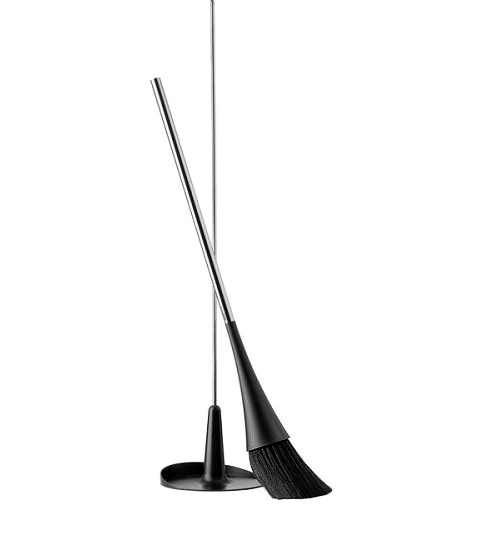 Check out SweepUp – a stylishly modern broom and dustpan set from the talented guys at Eva Solo. Made of stainless steel and plastic, the broom has a rounded head, without sharp edges, and strong plastic bristles; the handle of the brush is hollow, making it easier to simply slide it down the dustpan handle for convenient storage. Cleaning up the mess is easy, with its extra long handle of 35.4″ there is no need to bend down to sweep – both practical and sophisticated, this set doesn't mess around.
The job of cleaning is not a joyful task (well, to most of us) it is something we have to do. For that reason, we're not only trying to put it off as much as we can, but we also try to make up small tricks that will make this job easier and with a touch of style.
The SweepUp Broom & Dustpan is exactly what we're looking for – a great trick to help us with this messy job. And the best thing is, it's so attractive people might mistake it as a decorative item instead of a cleaning broom and dustpan. If you're looking to motivate anyone else to clean their home – this could be an excellent jump start. Treat that person with this unique set and inspire them to stop messing around!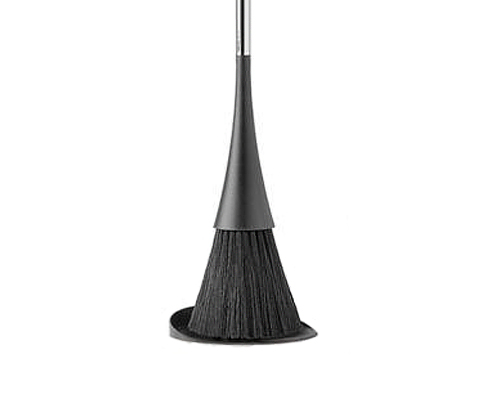 Buy This Item