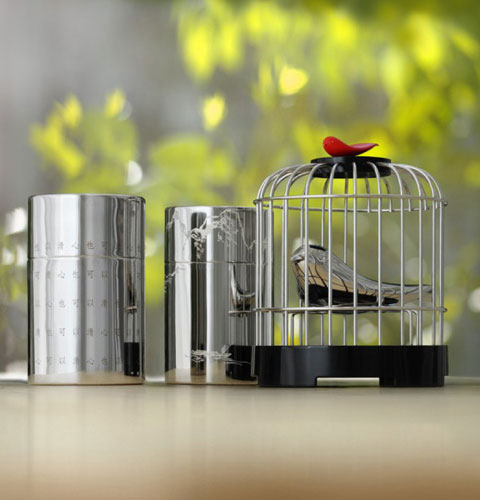 This wonderful tea strainer is the ingenious design of Hong Kong designer Alan Chan, and was inspired by a Chinese tradition. After spending five years in England, I have grown to love the custom of afternoon tea. This means that around five o'clock I take a break from whatever I'm doing and treat myself to half an hour of relaxing tea and biscuits, this is especially fun on weekends when my friends can join me. It came as a surprise to me when I learned that this British ritual only started in the late 1700's but that tea drinking originated in China about 5000 years ago.
It turns out that tea drinking for the Chinese is a social, cultural and historical ritual. It is an all-round sensory experience for both the mind and body. The Chinese elite would bring to their tea ceremony their pet birds in their exquisite bird-cages so that their chirping would enhance the pleasure of the tea drinking experience. This is why the "Tea Matter" tea strainer and caddy are designed in the form of a bird in a birdcage.
The little bird inside the stainless steel cage is actually the tea strainer, after straining your tea of choice into your cup you just return it to the cage where it rests on its' own little drip tray. Of course, all this is accompanied by the melodic sound of the little bird chirping! This elegant addition to my afternoon tea definitely adds melody and also a touch of culture to the atmosphere.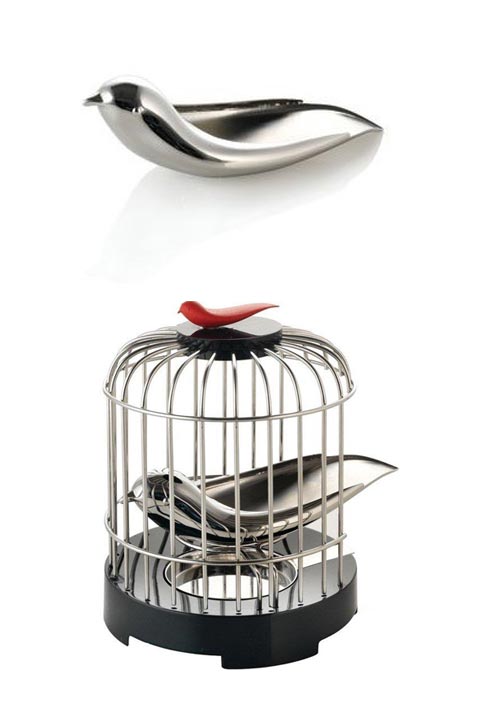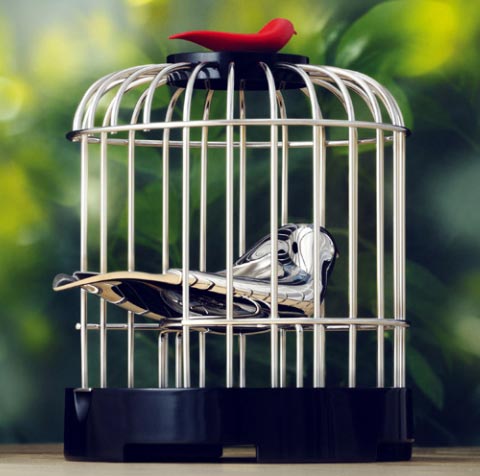 Buy This Item