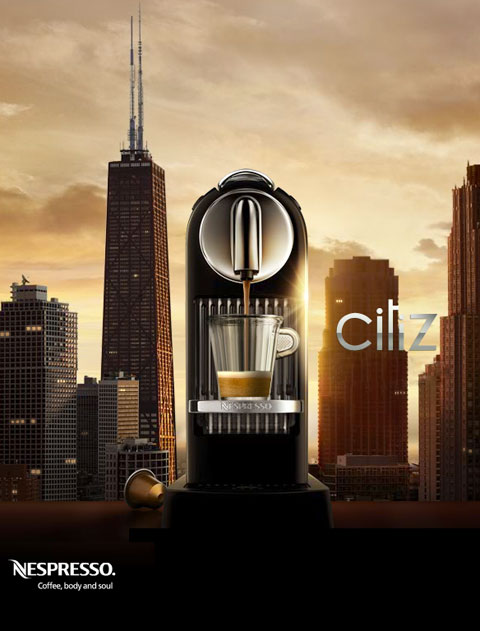 There is one cup of coffee that should never be messed up – the first one every morning. The Nespresso CitiZ c110 Espresso Maker will bring your cup of coffee to perfection. It has 1 liter water tank, 19 bars of pressure, a folding drip tray for latte Macchiato glass, a container for 10 used capsules and an energy power save mode.
Summing it all up, you have everything you need to start your day, the right way and with an added bonus – the coffee maker looks great in the kitchen, standing there with all its glory and power, providing you with the kick start you need before rushing to the office, while filling your home with rich aromas and flavors.
For all of us coffee lovers, the perfect cup makes all the difference. It needs to be just right, otherwise it'll have a major affect on us, and not in a good way. Not all of us can simply go to the closest coffee shop every morning and get our fix; we need to take care of it on our own. That's why the CitiZ c110 Espresso Maker is exactly what we need, knowing that it'll be there for us every single day.
This is also good for hosting as you'd be able to offer your guest the very best home made espresso, latte or Americano – It's like having your own coffee shop, open 24/7, in your kitchen. This is a win-win, anyway you look at it; now all you have to do is bring it home.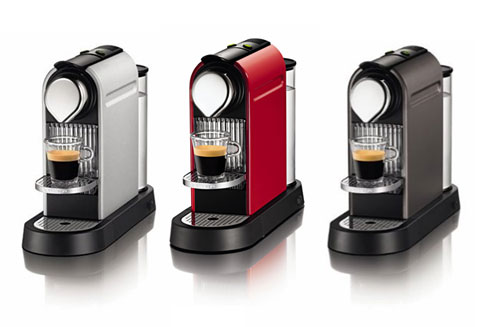 Available in 60's Black, Creamy White, Steel Gray and Fire-Engine Red, the CitiZ c110 comes with two options: Espresso and Lungo; there's also a wide selection of unique coffee capsules to choose from, each one providing a special blend: Vivalto's floral aroma, the hint of lemon from a Cosi and Decaffeinato's dash of red fruit, the more intense, full-bodied notes that emerge from a Capriccio, Roma's woody notes and a hint of cocoa from an Arpeggio.
Getting that shot of Caffeine takes only a minute. To operate this automatic coffee maker simply pop in the desired capsule, place a single cup on the tray and push the button. And here's a tip, if you love your latte extra hot, I recommend you heat up your milk in the microwave for 15-20 seconds. Perfect!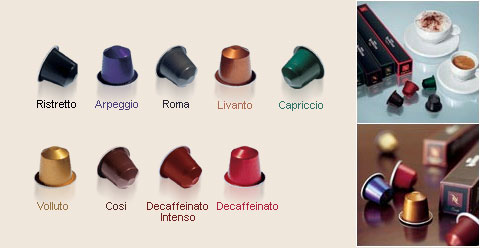 Buy This Item