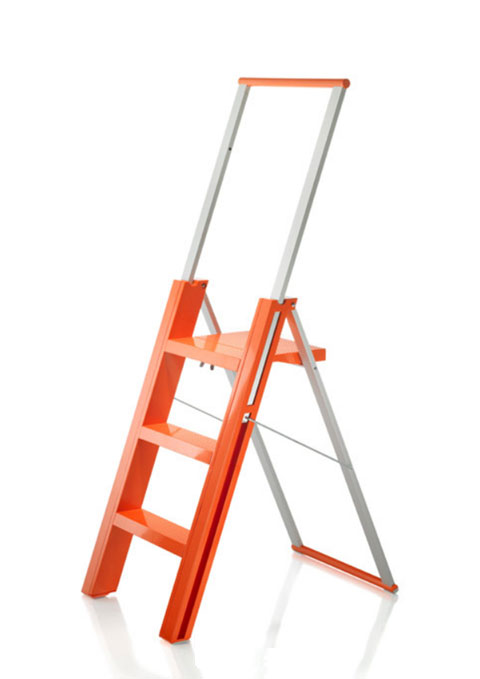 When it comes to step ladders most of the expectations are focused on it to be strong and compact enough for easy storage. With the Flo Step Ladder you've got all that and an added bonus in the form of stylish design. The material: frame in anodized aluminum matt natural, steps in standard injection-molded glossy ABS.
It is available in two colors of vibrant orange or classical grey. Whatever it is that you need to do, you can simply spread it open, step up and put it back in again. No hassle, this is a very easy-to–use product that will look good folded or opened thanks to its unique design.
For those of us who can appreciate good design, this step ladder is a great example on how to bring out so much out of so little. This is simply a step ladder, but there's thought and intention in any aspect of its design, and the final result reflects that. That's the whole point, bringing imagination and intention, and any item could become inspirational and interesting. The Flo Step Ladder simply looks good and it does what it supposed to do. What more could you ask for?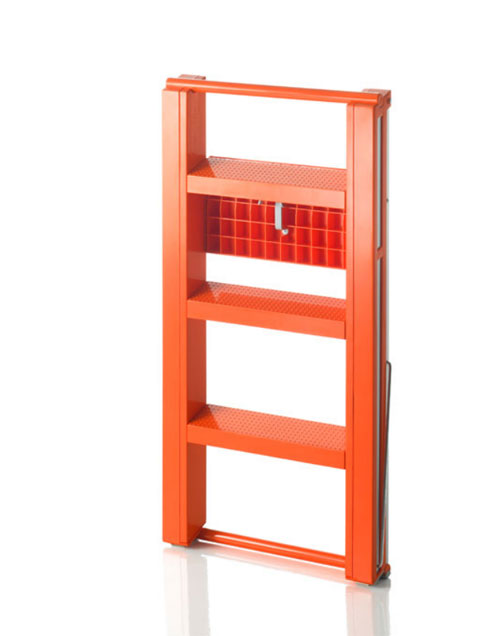 Buy This Item