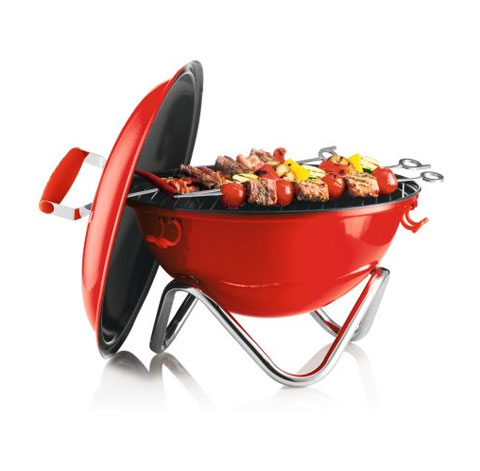 There's nothing like a good BBQ while you're out camping or simply having a picnic with friends in the park. Sometimes I get the feeling the outdoors makes my stomach rumble, that's why I keep my Fyrkat BBQ Grill always at hand.
This stylish, portable charcoal grill, from Bodum, will have you grilling your next meal wherever you go. It's compact for easy portability making it ideal for tailgating, camping, grilling on terraces, or at the beach. All around – this unique grill offers you a very special seasoning.
The grill's enamel-coated steel construction stands up to corrosion and ensures easy cleaning when you're done; stout chrome-plated steel legs offer plenty of stability and raise the grill to just the right height for tabletop use; a heat-resistant silicone handle and silicone lid clips let you quickly check on your steak, ribs, and what not, without burning your fingers; the lid clips help seal in moisture and smoky flavoring for tender and tasty treats, and also prevent spills during transport.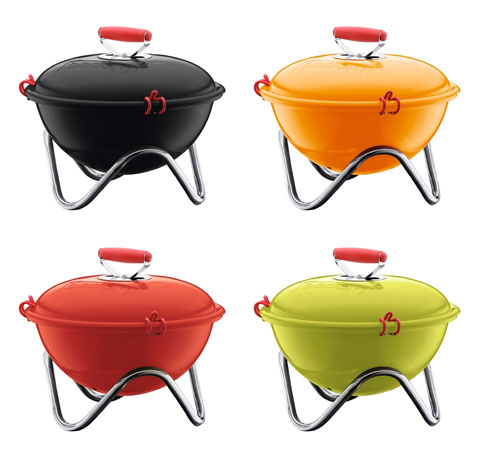 Don't you love a good barbeque? The air outside, the healthy appetite, the fresh crunchy flavor – it doesn't get any better than that.
The thing is, in our mind, throwing a BBQ usually takes place in our backyard, however, thanks to the Fyrkat you can have your BBQ wherever you want. Available in an array of 6 colors: Black, Yellow, Blue, Green, Off-White and Orange – pick your favorite and go outside, grab a few steaks and grill it in no time. Bon appetite.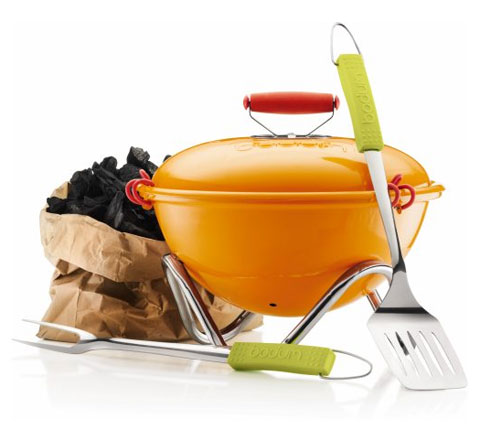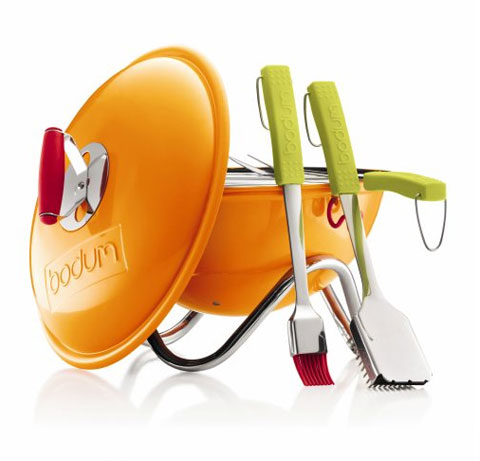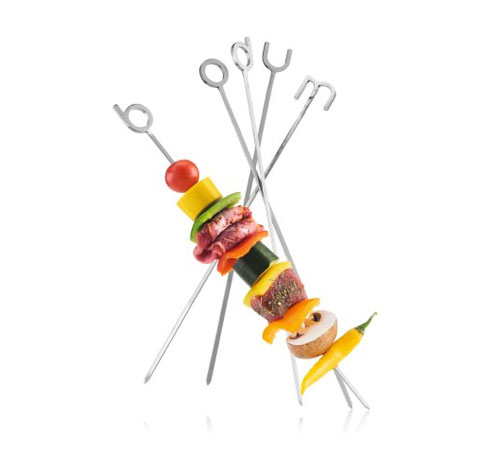 Buy This Item