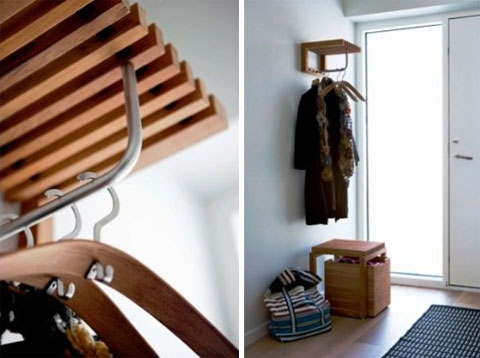 Many times in life, minimal thinking and/or design could get you maximum results. Meaning, you don't need the biggest to make a statement.
The Cutter Mini-Wardrobe is an excellent example; it's a stylish coat rack and shelf combo, that despite its modest size, incorporates a hanger rail, four hooks and a hat shelf. With top quality pieces of furniture like this one, providing great storage space while taking up minimal space – who needs a closet?
This is a fine Danish design, made of teak wood. This wood is strong, stable and very easy to work with. At the same time, teak has a uniquely high content of natural, impregnating oils that give it the capacity to resist rot and mold.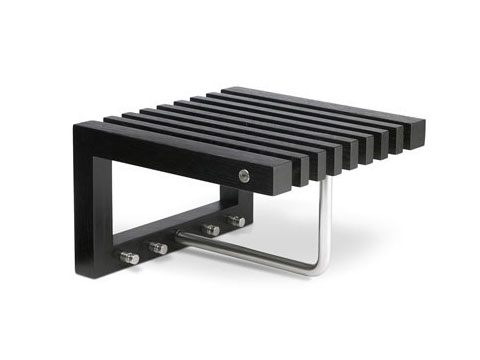 To complete this beautiful shelf unit, add a practical little Cutter Box for gloves and caps, to be placed on the shelf, or an elegant Cutter Stool to be used throughout the home as a footstool, side table, bedside table, and more.
The Cutter Mini-Wardrobe's quality and clever usage will be good for years to come. Wherever you need a compact closet or storage space. You can use it both outdoor and indoor as well – the wood will last. So minimal, so simple, so good.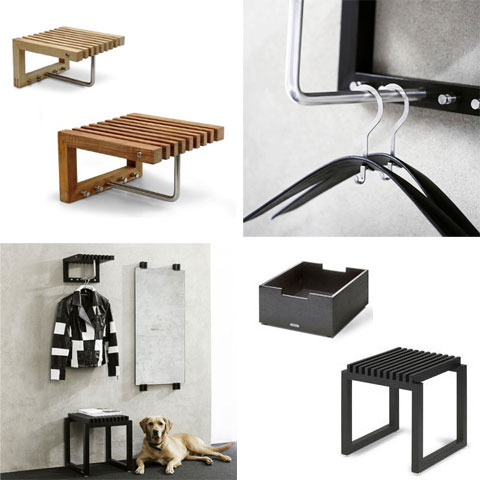 Buy This Item