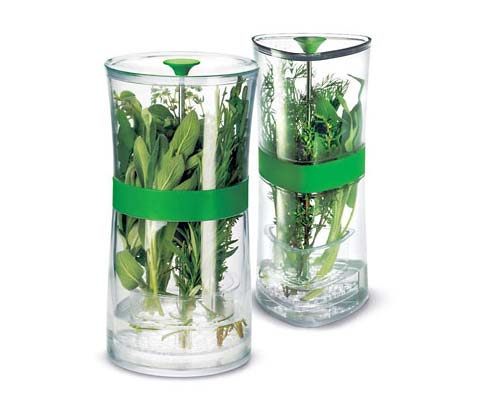 You don't have to be a rock-star chef to know that there's nothing like cooking with fresh ingredients. After all, whether or not we like to cook – we all love to eat, right? The Herb Keeper, from Cuisipro, is the home edition for any herb garden you can imagine.
So how does it work? It's simple – the herbs are stored in a removable tray with slots to hold herb stems, which are kept hydrated by water placed at the bottom of the container. The container's lid also lifts off easily for adding more water. The clear plastic container conveniently fits in most refrigerator doors. That's how we'd like to keep our vegetables – fresh and green.
This is an all-too-familiar scenario – we come back from the grocery store, we just bought some fresh herbs and we have a lot of cooking to do. Then reality bites, and the fresh herbs are being left for a day or two in the refrigerator and without us even realizing it – they are no good to cook with and are thrown into the garbage.
Finally, there's a solution. The plastic container of the Herbs Keeper is 9-1/2-inch tall and holds large grocery store or farm market sized bunches of herbs. So, straight from the store you're good and ready to keep your herbs fresh and green and ready to be used at your own convenience. Simple, fresh, clean and green.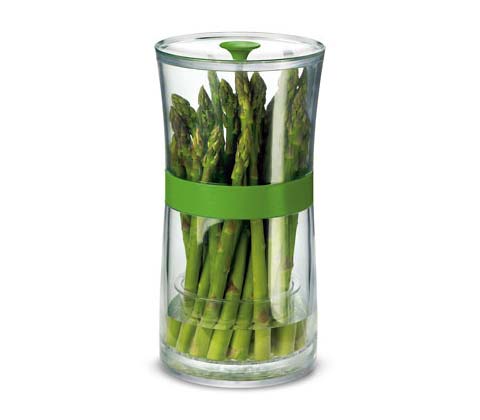 Buy This Item