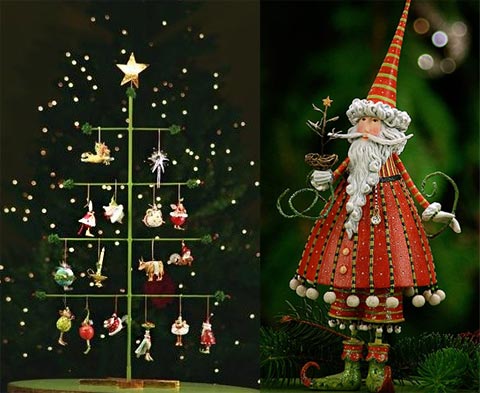 Our second find in "The most beautiful holiday decorations collection" takes us to the Krinkles' fantasy world of Patience Brewster. These resin ornaments are simply adorable! Santa and his reindeers, the Nativity Scene, and more – all carefully detailed with loads of character and charm. It's time to ad a touch of whimsy to your holiday decor.
Brewster's collection will appeal to any winter decor – just look at her beautifully crafted reindeer figurines (from Clement Clark Moore's 'Night Before Christmas') – aren't they gorgeous?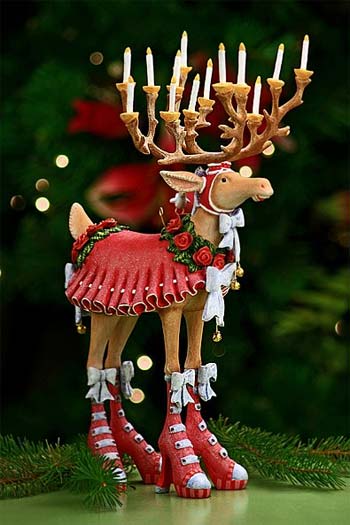 "…When, what to my wondering eyes should appear,

But a miniature sleigh, and eight tiny reindeer,

With a little old driver, so lively and quick,

I knew in a moment it must be St. Nick.

More rapid than eagles his coursers they came,

And he whistled, and shouted, and called them by name;

"Now, Dasher! now, Dancer! now, Prancer and Vixen!

On, Comet! on Cupid! on, Donder and Blitzen!

To the top of the porch! to the top of the wall!

Now dash away! dash away! dash away all!"
One of my favorites is her original design for the 12 days of Christmas – check out her Eleven Ladies Dancing and Six Geese a Laying…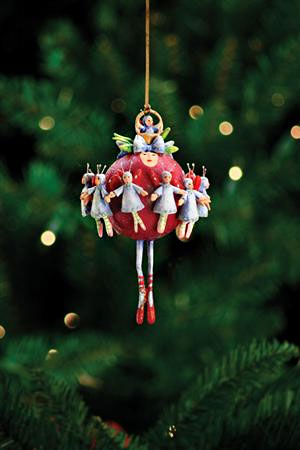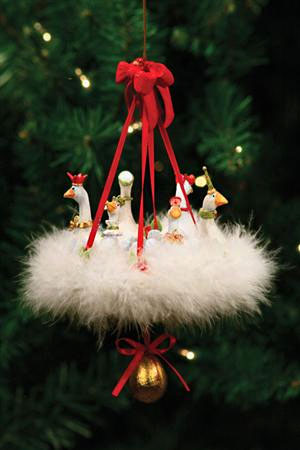 … and how can I not mention her funny fruit ornaments which are always a delight – meet Eggplant with Tutu Orn and Tangerine At the Toe.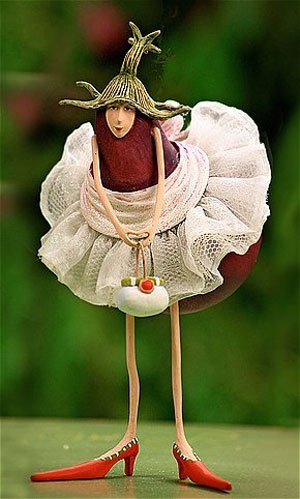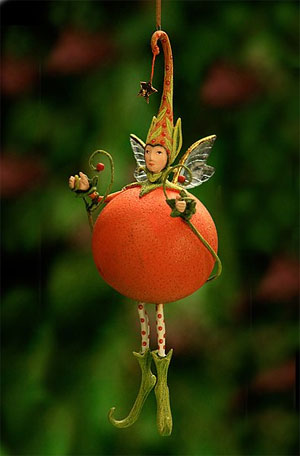 Buy This Item