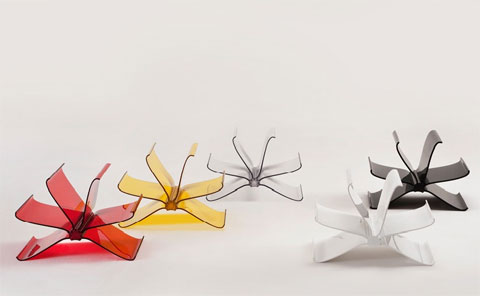 Inspiration is a mysterious thing. It could come to us while we're doing something completely ordinary or observing an everyday event. Either way, once we get inspired, magic happens!
This is exactly the case with the Front Page Magazine Rack from Kartell. A sudden puff of wind riffles the pages of a newspaper was the inspiration for this unique magazine rack. By capturing this moment of riffling pages, eternal life were given, turning a "regular" item into something interesting, creative and inspiring.
This stylish rack is available in a variety of colors inspired from the most iconic magazines and newspaper. Its sophisticated design with the wide open shelves gives it a semicircle volume that is simply irresistible.
Sometimes the entire ambiance of a room can be hidden in the details; it could be a single small item that will make the difference and create an interesting twist in the story. The Font Page Magazine Rack is a twist, alright, bringing with it a refreshing angle and providing a wonderful ending to the overall plot.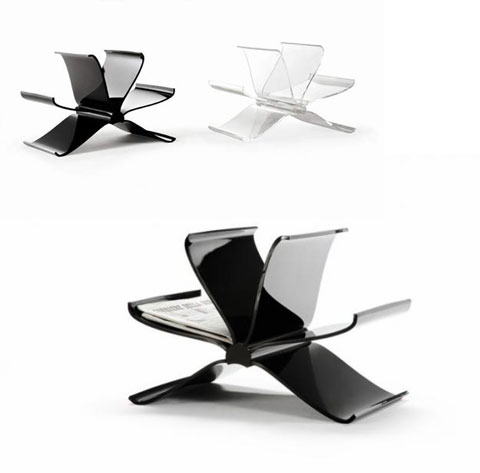 Buy This Item