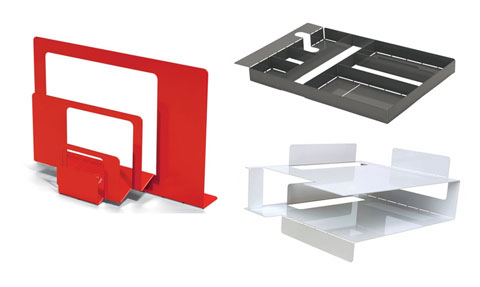 I love the 2D:3D collection from Blu Dot. This clever collection is based on the concept of origami: to transform a flat sheet of material into a finished sculpture through folding and sculpting techniques, without the need for cutting or gluing. Sounds simple? The difference is that this creative group has managed to do this with metal.
Blue dot was founded in 1997 by three college friends who shared a passion for art, architecture, and design. Their goal was to bring good design to as many people as possible by creating products that are useful, affordable, and desirable. In their own words: "the form is almost inevitable, a by-product of the process. Our job is simply to help it emerge as beautifully and as efficiently as possible." And there is no doubt that their 2D:3D storage and organizing collection is in line with this mission.
The 2D:3D collection consists of a series of items that come as flat metal sheets with markings and perforations. After carefully bending the metal sheets along the dotted lines, you will have constructed one of seven items: Coat Rack, Wall Mounted CD Rack, Desktop CD Holder, Wall Mounted Magazine Holder, In-Out Paper Tray and Letter Holder. Though the finished products appear minimalistic they have a very stylish flair and a sculptural look that will add modern chic to any home or office.
The items are made of powder coated steel and come in three colors: white, gun metal, and fire engine red.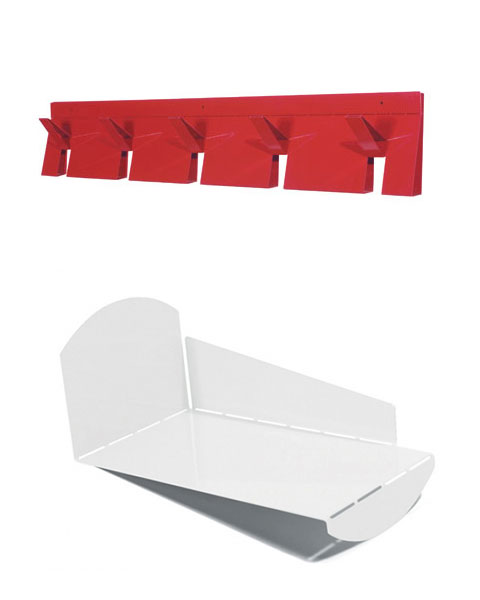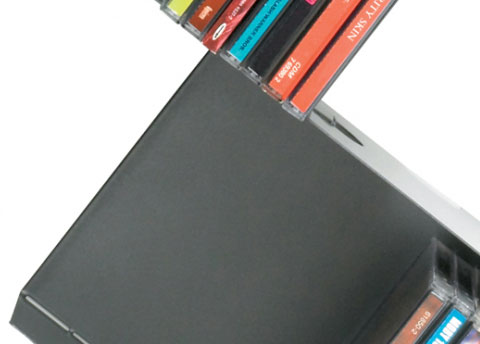 Buy This Item