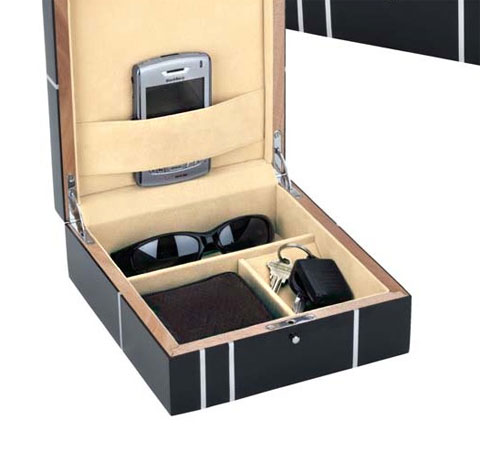 It's no secret men have jewelry too. However, finding a jewelry box that has that masculine touch is not an easy task. So if you're looking for a stylish storage box that will appeal to the modern man, I suggest you check out the Metropolitian Men's Jewelry Valet Chest.
This elegant box is accented with shiny aluminum strips inlaid in a unique design with a beautiful high gloss piano finish. The interior is designed to hold pocket essentials or jewelry; compartments are sized to hold a wallet, glasses, pens, coins or money clip, while the lid strap will securely hold an iPhone or Blackberry, GPS and notepad. The same compartments will hold watches, chains, or cufflinks, while the lid strap will accommodate bracelets and tie bars. It doesn't really matter which valuable you want to secure, this is a contemporary, stylish box that will keep it safe.
The chest is lined in a rich thatch suede fabric and accented with supple edging in a smooth satin finish. The coordinating silver quadrant hinges and push button lock give the entire chest the final touch.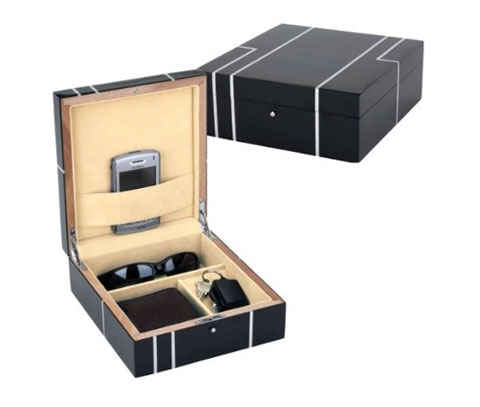 Buy This Item