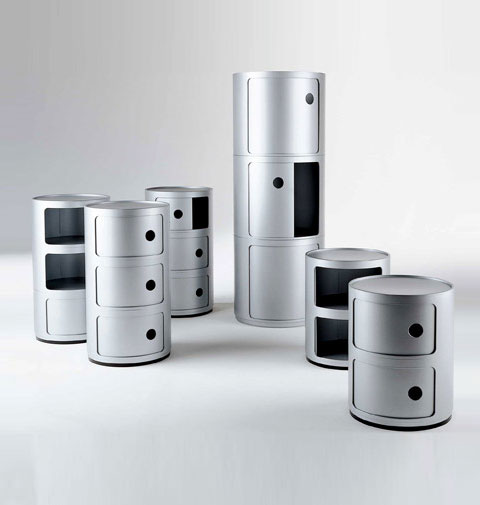 Who said storage units have to be square? The Componibili Tower Collection challenges this common perception and does it in an original and exceptional way, which adds a refreshing look to your home decor. The different modules have been designed to provide unique storage and organizing solutions for the home and office.
The Componibili is available in two sizes: 12.5" and 16.5" in diameter. The smaller version is available as either double tiered or triple tiered storage units, whereas the larger version is actually a modular system. There are three pieces available, two separate storage units and a closure lid. True, you can get it in a square shape too, but let's admit it – round is much more interesting, isn't it?
Over time we tend to collect more and more things. Whether we need them or not is irrelevant as we do need to store then away until we decide what to do with them.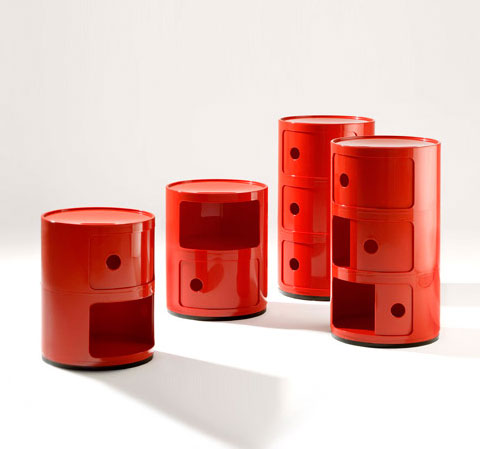 The idea of home storage doesn't have to mean we should lose the decorative qualities we have; what it means is we have to be creative and choose our storage units carefully. The Componibili modular system comes to life with design that features the simple and robust vertical overlapping of the single pieces, which, by way of a simple joint, form practical movable containers.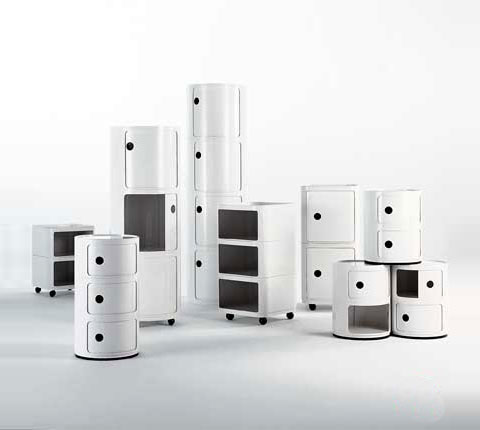 Buy This Item