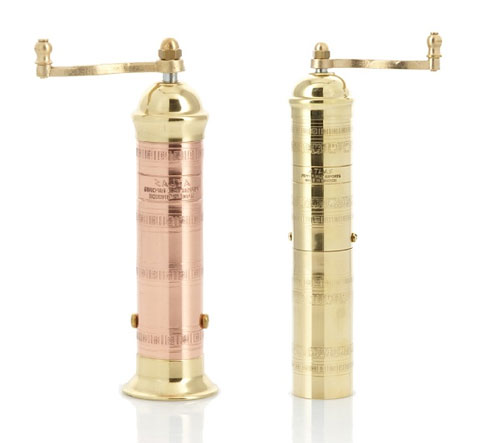 It's time to invest in your kitchen and get yourself an effective, good looking pepper mill. You'll be surprised to see and taste that it's the small things that actually make all the difference. Now, this is not your ordinary pepper mill… This one is handmade in Greece using the same traditional methods used for the past 300 years. And if that's not enough, it's also super functional and will look impressive on your kitchen counter or dining room table – authentic, shiny and smooth.
Back to basics, did you know that most pepper mills only smash the peppercorns, severely limiting its flavor? Well, not this one… This unique pepper mill comes with an adjustable tool steel grinding mechanism, designed to grind the pepper and maximize its flavor and aroma.
It also features a durable metal body, built to last, and a flanged base for stability. Moreover it has a crank handle on top which allows a non-stop circular motion with your forearm – much more comfortable than shaking your wrist from side to side.
Available in various sizes in copper and chrome-plated brass.
Note: the handle is packaged inside the pepper mill.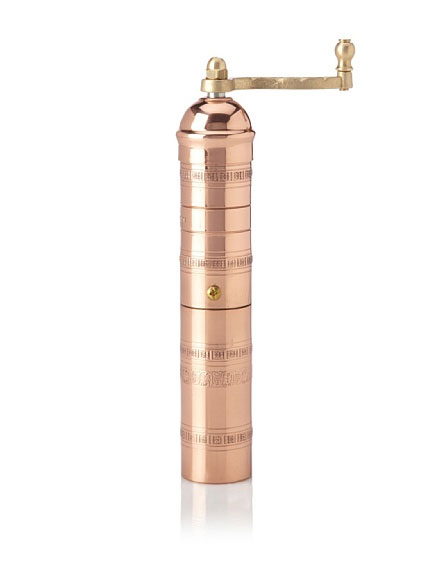 Buy This Item