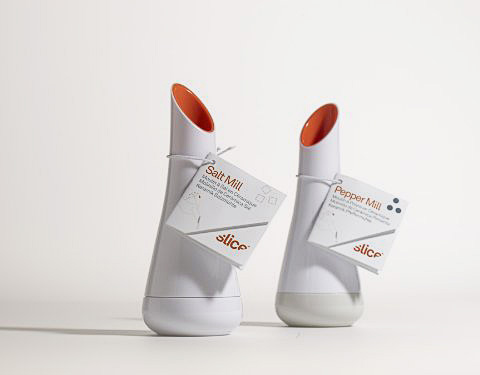 Spices make the food while details make the table setting, wouldn't you agree? What's a delicious chicken soup without salt, pepper and fresh herbs and what is a dining table with no stylish accessories like a good looking and well functioning pepper mill set? I think that you see my point. As I was on the lookout for the perfect one for our dining table I thought I'd share this wonderful find with you.
I like the vase like shape of this mill set with its pretty curves, and really like the way the design subtly distinguishes salt from pepper: Simply look at the color coded bottoms of the mills: grey for pepper and white for salt. Great!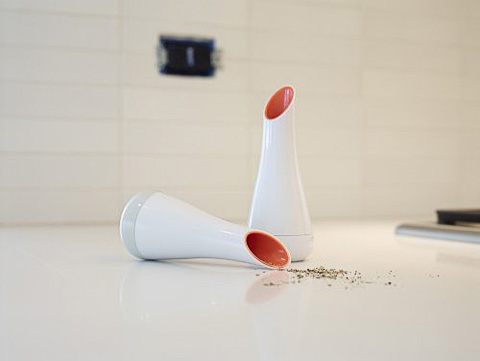 Asides the nice figure, the Vase salt and pepper mill set designed by Scot Herbst promises great performance thanks to its wear-resistant ceramic grinding mechanism with adjustable grind from coarse to fine which never rusts. I also like how it dispenses from the top keeping the table free from residual salt and pepper grind.
The spacious chamber is easy to be refilled with what our hearts and taste buds desire: from rock salt, to peppercorns, to dry herbs, these mills will surely spice up your food and dining table alike.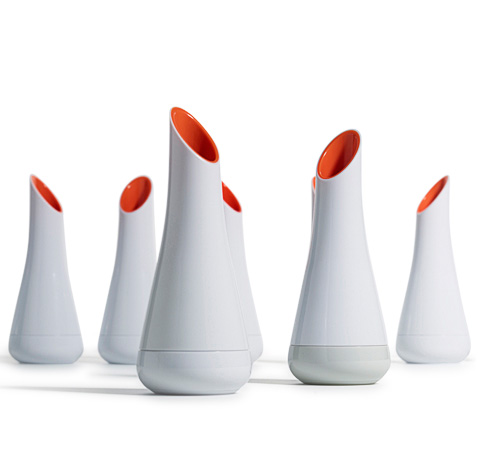 Buy This Item