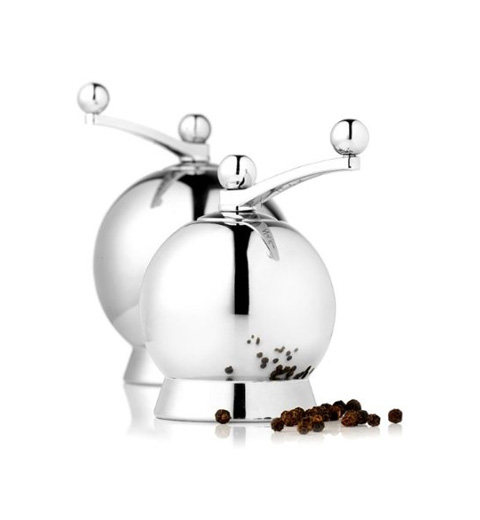 These shiny spheres are not other but salt and pepper mills, aiming at making the grinding process in your kitchen a piece of cake, so that you can enjoy freshly, hand-ground salt and pepper any time.
These gorgeous grinders are designed by the celebrated British designer Nick Munro, whose brand and work have become a synonym with sleek, elegant minimalism. Attributes that are clearly evident in this spherical duo, or else mills made from stainless steel, a ceramic twist mechanism and a mostly easy to handle grip.
Not only are they elegant and minimal in their simple round forms, they are also a successful infusion of retro and modern elements. Forms inspired from the past, translated into tastes and needs of modern society. Both mills are equipped with a tiny ball on top of the main ball, serving as the body or else the container for the salt or pepper. Asides from nicely completing the design, this tiny ball in fact assists you in choosing the grind size. Quite practical, don't you think?
Concerning their sizes, the pepper mill stands at 8.9 cm high, while the salt one has a height of 7.8 cm. Both made from 18/10 stainless steel.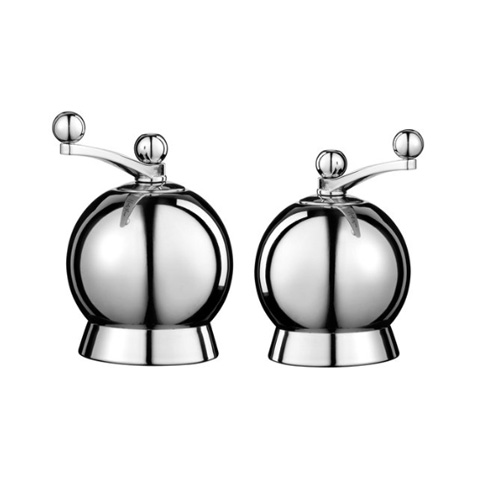 Buy This Item