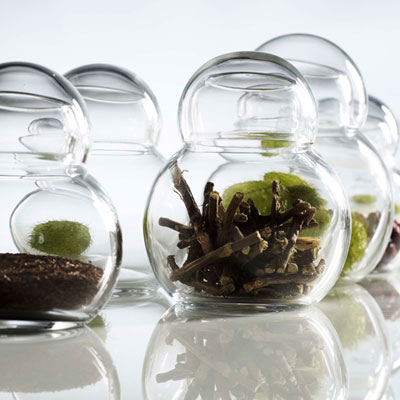 These days it seems we need more storage solutions then ever…
Why, you ask? Simple, because we buy and collect more stuff, and at some point we need to find a place for all these items, so we can buy even more. But enough about consumerism culture… Today I found the most charming glass storage jars for my kitchen, called Arabica – perfect for storing and displaying various spices, unique tea blends and exotic coffee.
Designed by Maria Berntsen for Holmegaard, the Arabica collection is whimsical yet elegant in form – a practical little work of art.
The round glass container reminds me of a puffed up snowman with a small circular opening on top; a tightly sealed cap cover keeps everything fresh. Available in various sizes: 13.5 oz., 23.7 oz., 40.6 oz. Dishwasher safe.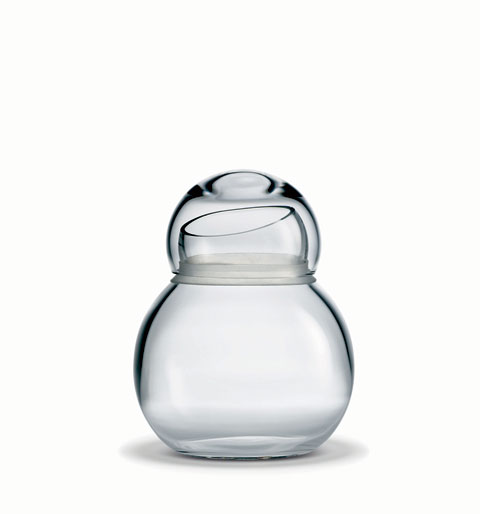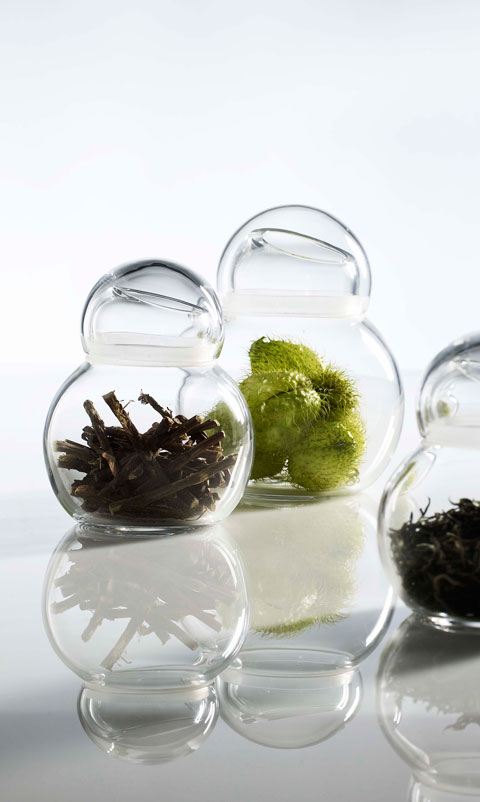 Buy This Item