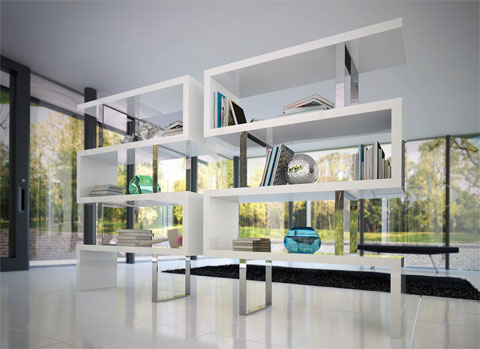 The popularity of open plan living is definitely not declining – it seems people want it more and more. Especially those who live in big, busy cities, where open space is quite the luxury. If it's possible to keep a space free and open, allowing the light to invade and give the space more of an airy feel, most would usually opt for that scenario.
A joined kitchen, living and dining area has become synonymous with modern life. But as nice as this concept seems, it can be challenging to keep the space organized in terms of function and to keep it flowing at the same time. That's why a bookcase like Pearl from Modloft is a real jewel for any open space.
Modern, linear and visually unobtrusive, this open shelving unit is the perfect way to divide up space without putting up a wall or losing any natural light. It's made of four hardwood shelves, which are supported by ladder-style steel chrome supports.
Available in wenge, walnut or white lacquered finishes, its dimensions are 51 X 14 X 67 inches. You can also pair two together, as seen in the top picture, for a larger unit. Although it seems obvious that Pearl would make a good choice as a space divider, I think it would look equally great against a wall.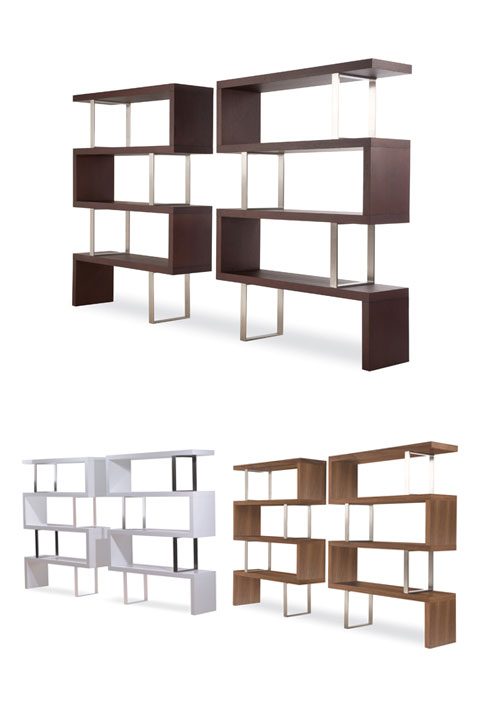 Buy This Item