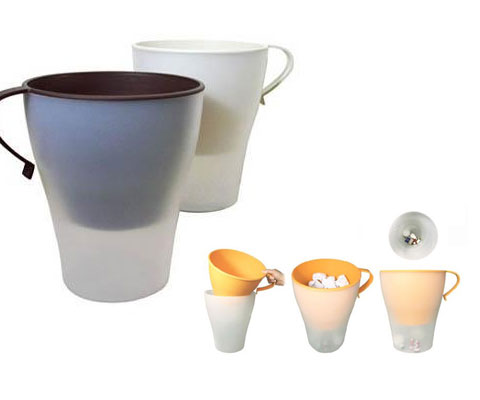 Keeping a work surface clear and clean seems vital to my creativity and work pace, since typing on a keyboard and looking at a screen is an essential part of my job. Teas accompanied with mini snacks are often the case throughout a whole day and they sometimes do take place on the spot.
Can I also have a cup of cleanness to go with my cup of tea please? Yes? Wonderful. Cause I'd like to be able to separate the tea bag from the chocolate's pretty wrapping, even before they reach the official recycling station, stylishly and discretely finding place in our kitchen down stairs.
Hello Trashcan mug from Molla Space, nice to meet you. Good that you come out in so many colors like brown, blue, green and orange; but you must know me by now, I'll take the white one, thank you.
I love how convenient you are. Not to mention that you remind not at all of a trash bin, fact which satisfies my absolute need for aesthetically pleasant objects and environments. Small enough to be adorable and big enough to hold a day's trash production, it measures 13.3 x 0.8 x 13 inches.
When does the brilliancy of your design take off? When the removable cup makes separating trash a piece of cake, while keeping all the odors away from my sensitive nose.
Hello productive working hours. I needn't worry about emptying my ex trash bin every little while. Instead I'm having a cup of tea, together with a cup of cleanness.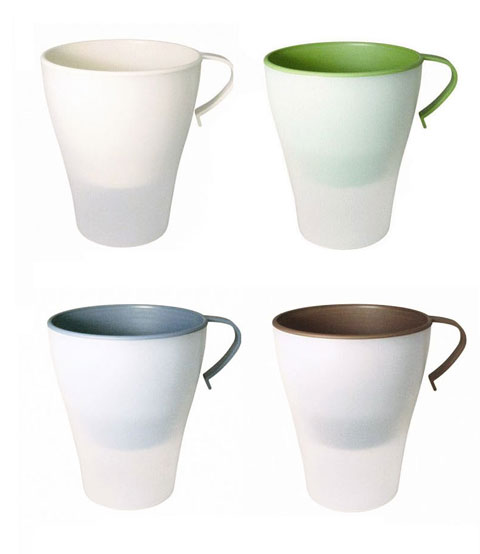 Buy This Item