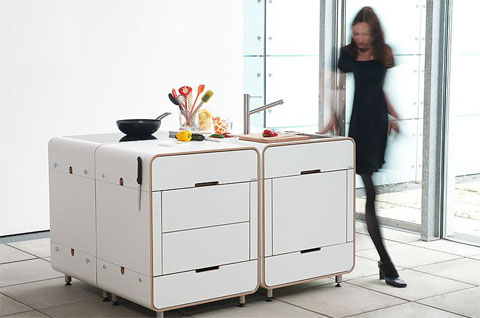 More and more, we are looking for unique interior design solutions that keep things free, open and customizable. We want choices, we try to be more efficient with our space, with our energy, in order to live sustainable lives and leave a small imprint. Simplicity may be en vogue, but nobody wants to give up function, right? That's exactly why I have to share the A La Carte System kitchen with you, from Stadtnomaden.
A La Carte is basically a modular kitchen that can be put together as you wish, in any space you wish, as many times as you wish. It's a mobile kitchen with a permanent feel.
Whether you'd like to set up your kitchen along a wall, as an island, or use it as a space divider – this kitchen won't get in the way of your interior design needs. The modules are task specific, or designed around specific functions like dishes, cooking and storage.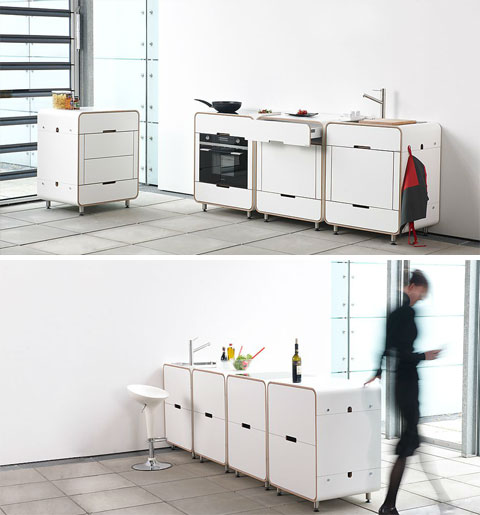 The modules get held together by strong magnets. Accessories like cutting boards and container units (which can be used as a dish rack or even a mini garden!) are made to fit between modules, therefore making use of otherwise lost space and of course, offering even more customized options. The modules measure 94-96h X 74w X 60d cm.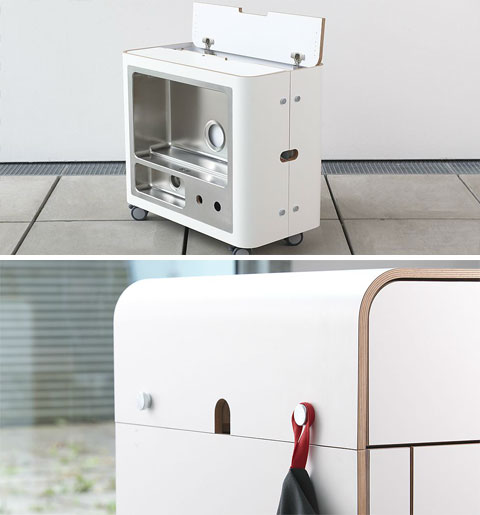 Linda Altmann and Oliver Krapf are the brains behind the design of this kitchen system. I love that it's simply modern, charmingly compact and allows so much flexibility. It's especially useful in countries like Germany (where I live and where this product was born), where it's not common to move into a space that's fit with a kitchen already. Instead, people usually move with their kitchens. It's hard not to get excited about a concept like the A La CarteSystem.