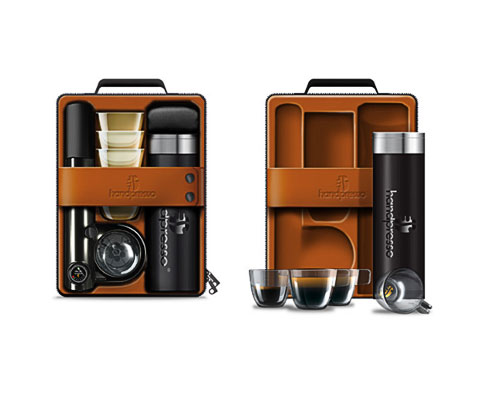 Here is something for the coffee lovers to enjoy! A portable espresso machine to take everywhere with, from the office to Sunday's picnic to the weekend trip.
Asides from moving the interest of every coffee lover, especially those who love hand pressing their own cup of espresso, this absolutely stylishly designed set will also not leave the design lovers unmoved. I'm totally fallen. How about you?
Isn't this elegant case a feast for your eyes? For me the party begins when the bag is opened, revealing its beautifully crafted cognac leather interior, holding all the accessories for your coffee ritual: the small, portable and manual espresso machine called Handpresso Wild, a 300ml thermo-insulated flask in stainless steel, so that there is hot water always close to hand, four unbreakable cups and one small napkin. What a darling, thoughtful detail this last one is!
All these perfectly stored in a pretty black bag to hold on your shoulder, measuring 27 x 21 x 9 cm. Personally adoring the aroma of coffee even if mine is always a decaffeinated one, I'm looking forward for a next short excursion by the lake, where this time, I'll have all the pleasure of enjoying a hot cup of espresso on the spot. How about you?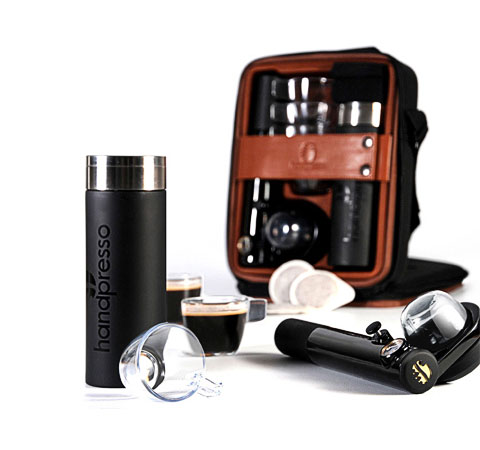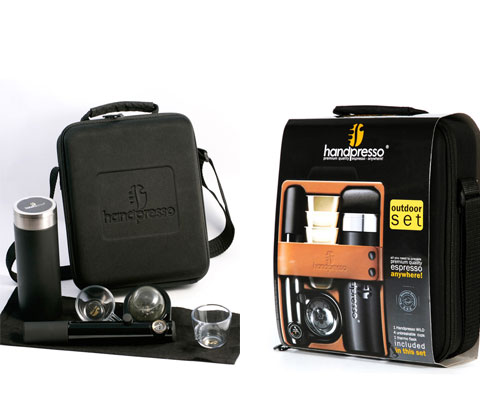 Buy This Item