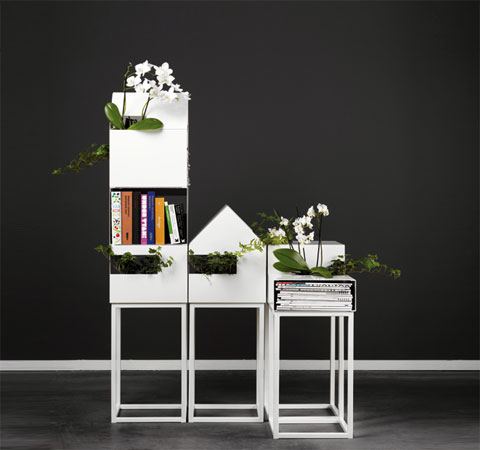 Have you been also drawing these typical houses consisting of a square for the "body" and a triangle for the roof when you were children? Most probably you have and even more probably you have adored them, correct? As for myself, even today I cannot resist the cuteness of a logo featuring this darling combination of shapes standing for a house.
Now, let's move our imagination forward a bit. Make a three dimensional design of your favorite childhood's house, put it on a frame to lift it up on a higher level and use it to store books, magazines or even plants. Brilliant? Ingenious while so cute? Yes, indeed!
A2 designers representing the Swedish furniture company are responsible for this collection of stackable storage units, listening to the name "street". How totally appropriate I may say! Combine the four different units according to your needs, your taste and imagination and make your personal little "neighborhood" storage, made up from taller or lower units, placed on the standard frames.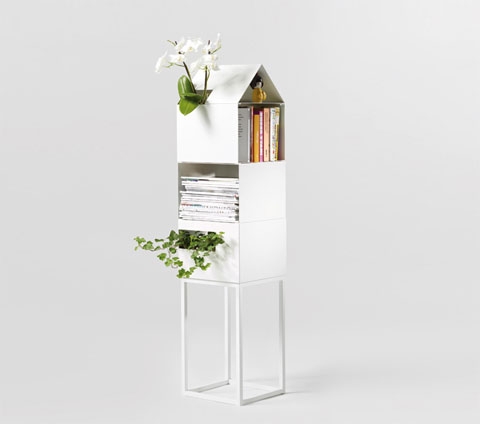 I personally am smitten with the idea of using one as a room divider, not to mention how perfectly adorable it would be in a children's space. How about you? Do they remind you as well of lovely childhood memories, you wish to transform in reality by building your own street? What would the name of your own private neighborhood be? Do share!