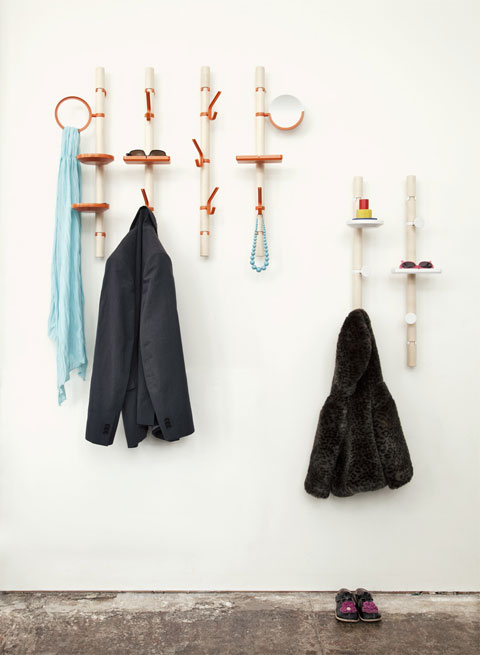 After a long day's work, it's easy to walk in the door and just throw your stuff anywhere, all but later leaving you to frantically search high and low the next morning for your keys, cell phone, sunglasses, etc. Wouldn't it be wonderful to have your own personal valet waiting at the ready with your daily essentials in tow whenever you need them?
Meet the Clip Tree by Matthew Plumstead. This one-of-a-kind organizer has got you covered from head to toe.
Clip Tree's modern yet quirky design makes this new age valet suitable for adults, children, and everyone in between. Drawing its inspiration from antique coat stands and hall trees, Clip Tree takes the best of both worlds to create an exceptional organizational hybrid that is both stylish and multi-functional.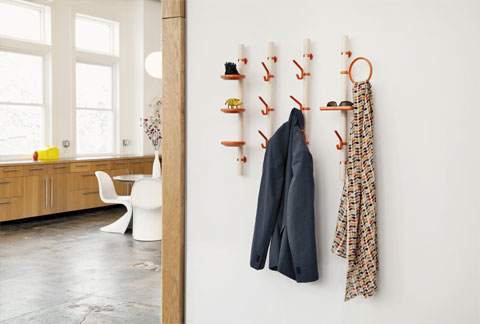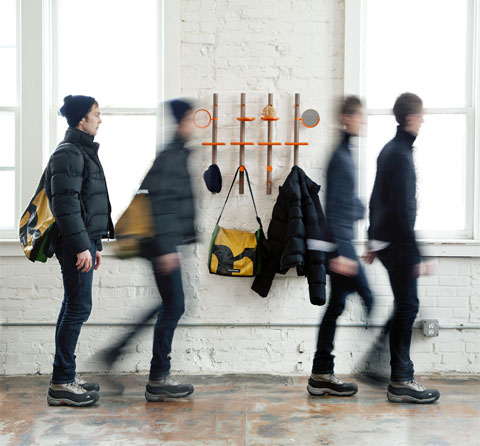 Its unique post and clip system is comprised of a notched Maplewood post and a variety of clip options such as a tray, a mirror, coat hooks, bowls for storage, or pegs. Just simply affix to the clip(s) that you desire to the post in the configuration that works best for you to neatly display your most beloved possessions.
The possibilities are endless with this brilliant butler. So much so, you might just find yourself hanging a Clip Tree in every room of your home. Hey, it's hard to find good help these days.