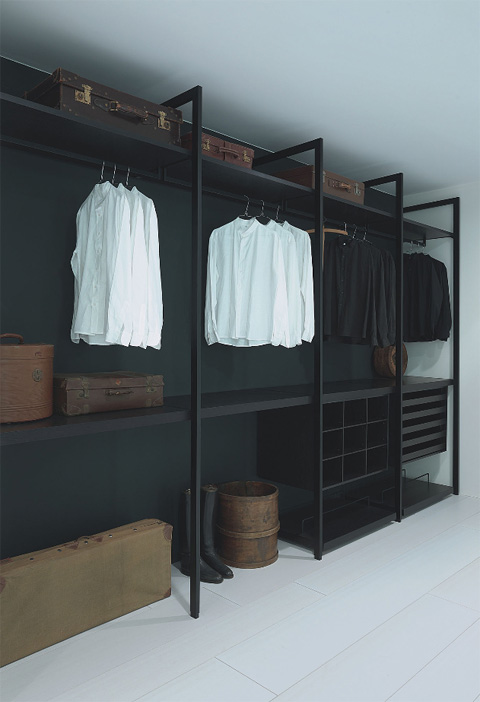 Walk-in closets are the ultimate luxury some may argue, while at the same time being something that more and more people are incorporating in their home designs and daily lives. Even if one's home is just but a simple apartment, lots of people enjoy the functionality of immediate access to their daily wardrobe. And the more proud and in love one is with their clothes ,the more they enjoy displaying them in a corner of their bedroom or when space allows it, dedicating a whole room for the mere purpose of clothes and accessories storage and display.
Piero Lissoni's Cabina Armadia is a storage and display system to satisfy your every request and demand concerning efficiency, quality of materials and impeccable, elegant design, in order for you to create the closet of even your craziest dreams.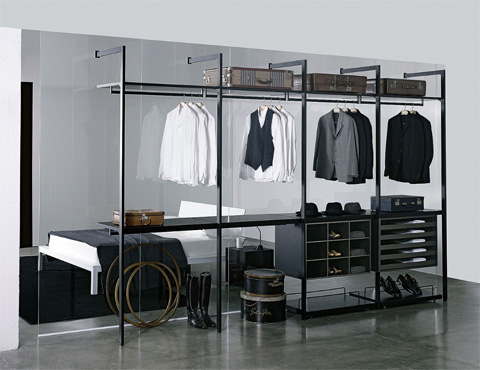 From paneling, to shelving, to drawers, to sliding doors, Cabina Armadia offers a wide range of elements which can be combined to fit the requirements of every individual space. I find both the open system and cupboards looking equally sleek and beautiful but my heart beats for the open plan, which I'm already imagining how to incorporate in our one day dream house to be. At least I don't need to search for a closet system. I would choose the black frame – to my surprise not the white one!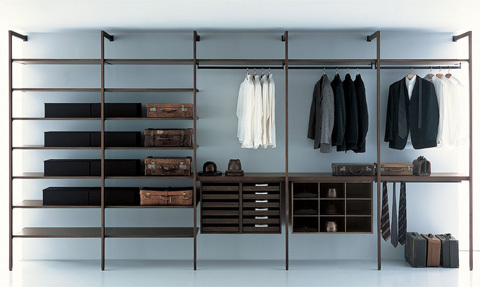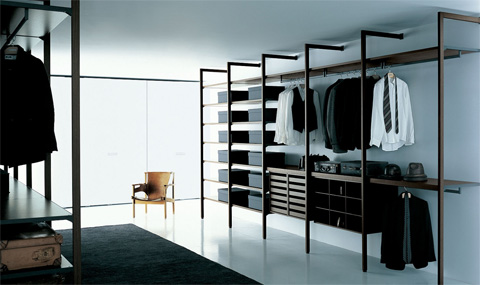 Designers: Piero Lissoni for Porro